Ferrari SII 330GT 2+2 Stripped
The SII 330GT 2+2 was shipped out for paint and bodywork.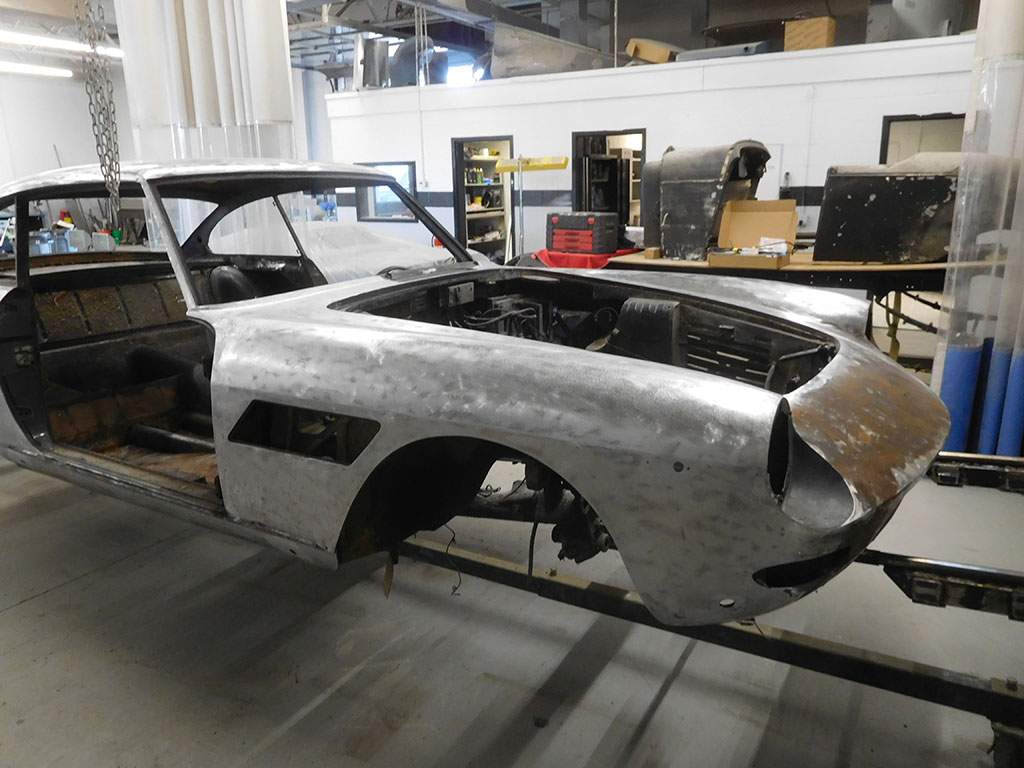 The Paddock made quick work of stripping the car down to bare metal and stopped by to take a closer look.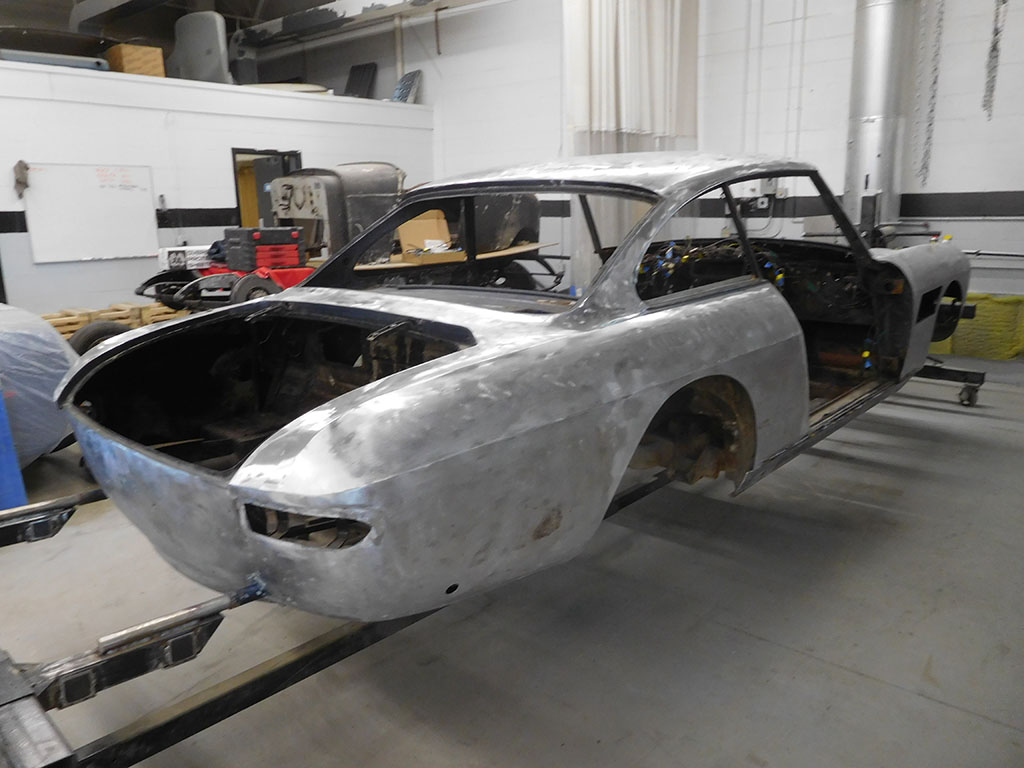 They found about five different paint layers on this car sprayed on top of each other along with a lot of filler and block sanding, but there was very little to no crash damage. There was still repairs that will need to be made like some inner structure cracks and rust removal, but we're starting out with a good straight car.
I brought down some chrome pieces and the grille so they can test fit them to the car while the car is in bare metal. With all the filler and layer of paint removed, it's crucial to make sure we know how all these parts will fit with just one paint job applied to the bare car. Once they're satisfied with the fit, I'll send these parts out for rechroming and probably test fit them again after polishing and copper plating.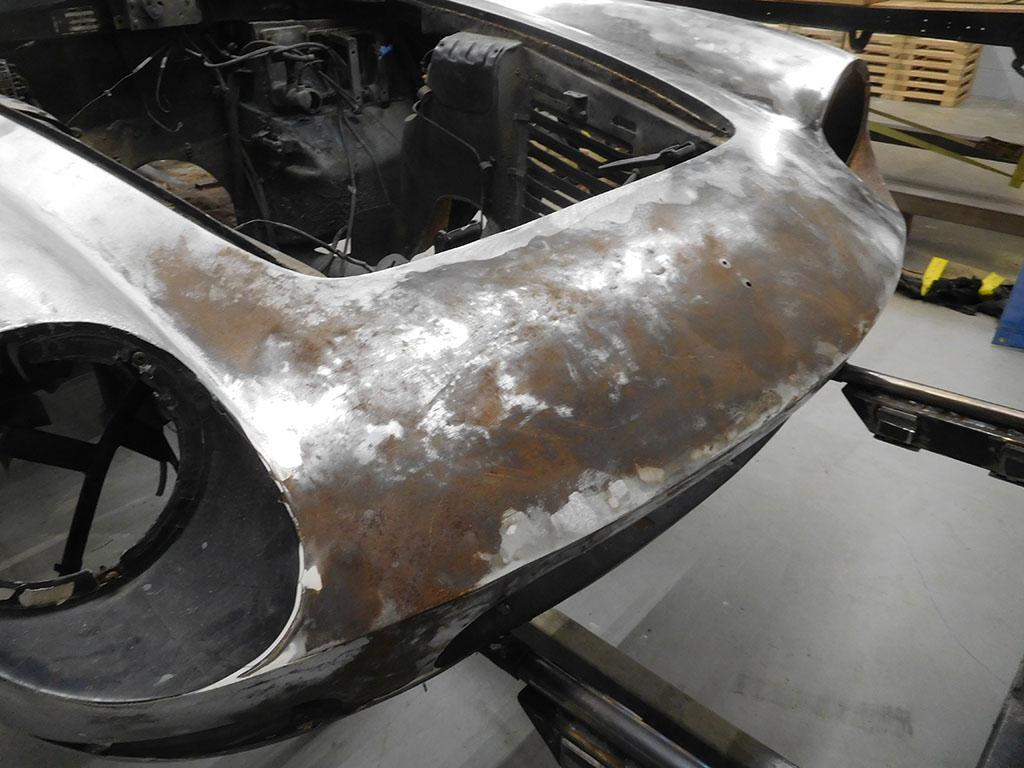 I'm hoping we can save the nose section despite the amount of surface rust. This section was left exposed long enough to rust worse than the rest of the car, and removing all the rust will thin out the steel. Removing too much steel will weaken the panel, and things will crack and dent easily. The body guys will have to very careful in this area.