Back on the Road to Latvia
I started consulting on couple of cars being restored in Latvia a few years ago, but the Global Pandemic kept me from traveling to see the work for almost 2 years. As parts of the world saw falling numbers of COVID 19 infections, my customer started pressing me to go to Latvia to see the progress of his cars. I have tried my best to stay in touch with AutoClassic.LV via zoom and WhatsApp, but nothing beats an in person visit. I finally booked a flight this month and headed to an airport for the first time in 14 months. JFK in NY was a surreal scene because it was so empty!
I needed several things before I was permitted to fly to Europe. Not only did I have to follow EU rules, but also the local Latvian rules to enter. Although I had been fully vaccinated, the EU and Latvia still needed a negative PCR Covid test within the previous 72 hours. Latvia was still not open to tourism, so I needed a letter of invitation from an place of business to enter the country. There was also a registration process I need to complete as well so I started the process of travel several days in advance.
Arriving in Germany for a transfer, I found the airports were still at half capacity. Seating was limited to keep social distance, but it was hard to practice it when boarding a plane.
Riga, just like the rest of Europe was just coming out of the Pandemic, so the streets still felt a little empty, but I sensed people are trying to go back to some kind of normalcy. Although there wasn't a mandated quarantine, I still was not allowed to freely walk the streets. The rules allowed me to only go to the place of work, and return to my hotel.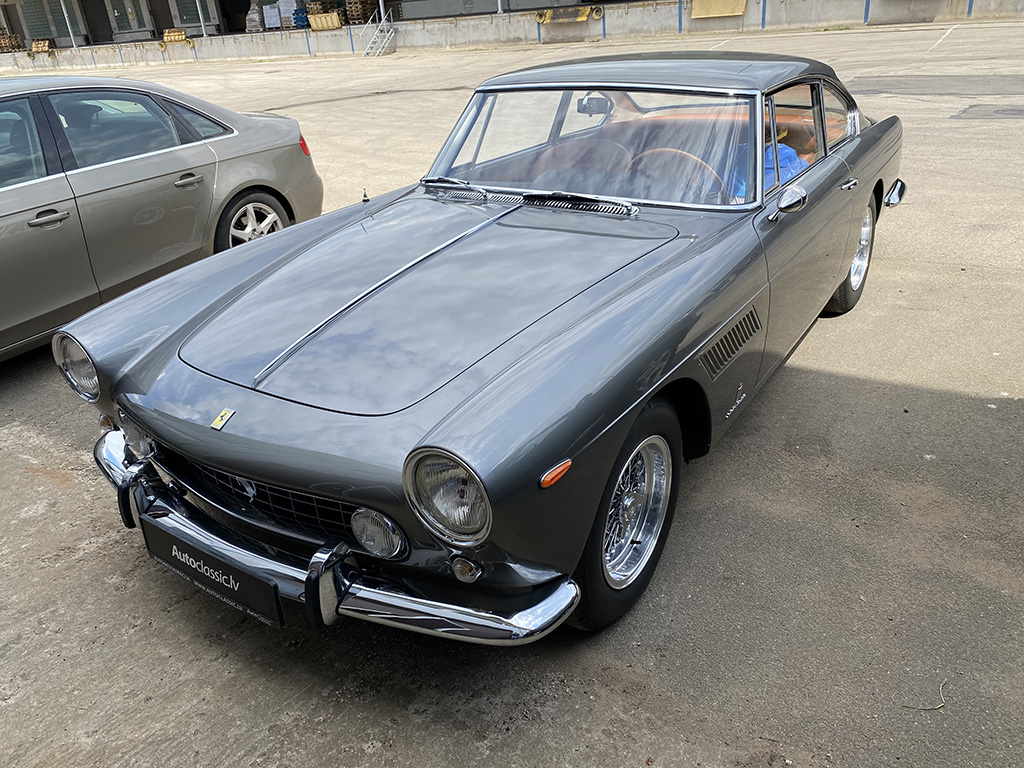 Since I couldn't do anything else, I headed over to the AutoClassic.LV to see the work. This Ferrari 250GTE was one of two cars I needed to inspect because they were completed and ready to ship. I'll do a more in depth report of the cars in a future post, but I liked what I was seeing.
I picked decent hotel in Riga since I would be spending all my time outside of working in my room. I had to make sure it had a decent restaurant so I could order good room service. Normally, the benefits of travel for me is a chance to explore new places, and try different places to eat. This Pandemic really put a damper on my travel!
Having some decent desserts in my room would just have to suffice on this trip!
I spent so much time prior to my trip to Latvia, I didn't spend any time thinking about getting the proper paperwork to get back to NY! Considering it was a Friday when I landed, and my flight back to NY was Sunday, I needed another negative Covid test result in about 36 hours! Luckily the guys at AutoClassic.LV booked me an appointment at a pop up testing clinic in Riga on Saturday morning. It would have been a lot harder to do without their assistance since all the directions and websites were in Latvian and for the locals and not tourists! Thankfully, I got my negative test back in time, and all was good.