Ferrari 330 Color Change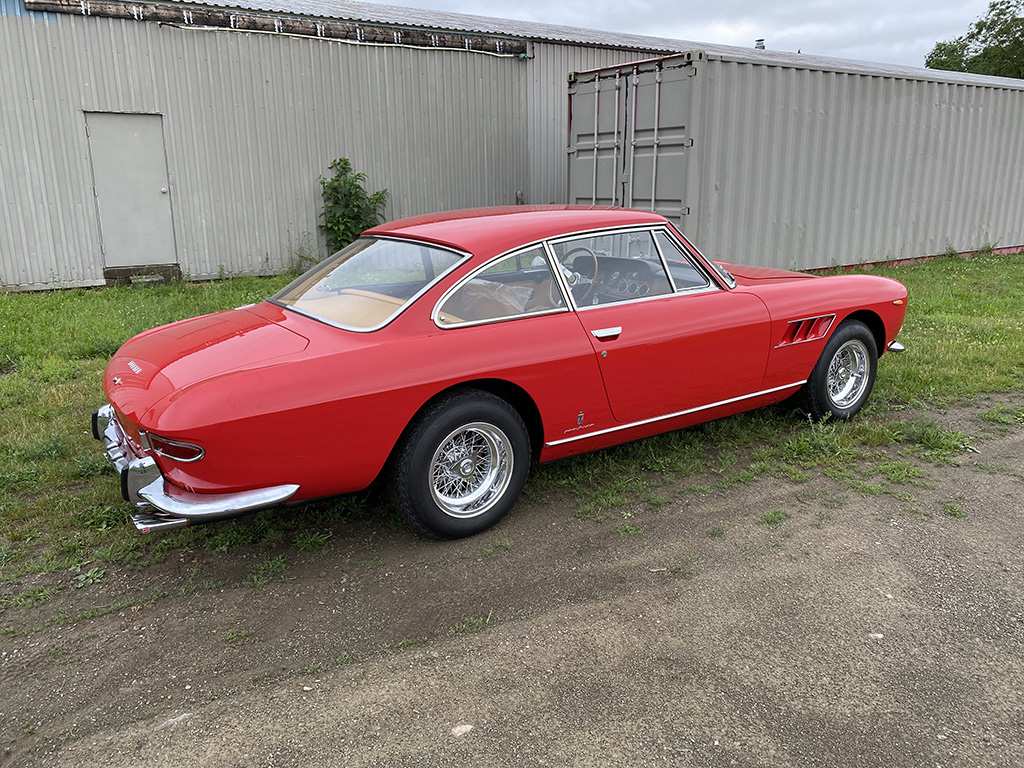 I had another Ferrari SII 330GT 2+2 arrive at my shop that was newly purchased out of Utah. I would have preferred to have travelled to see this car in person, but I've just been too busy. After several conversations and inspecting tons of pictures and video, the owner felt confident enough to buy the car.
I did a quick inspection of the car when it arrived, and felt all in all, it was a decent car. It had been restored sometime in its past, and the work looked pretty thorough. There were a couple details they got wrong, but I think that was from inexperience with this particular model. Even though the paint was relatively new, I found some issues with adhesion, and some blending, but the owner and I weren't concerned because we had other plans for the paint. I swapped the wheels out on this car for a set of crappy magnesium wheels so I could send the car to my paint shop.
The plan for this car is to do a color change. The new owner sent me the paint code he wanted and I had my paint shop spray out a few samples for the owner to pick.
The owner currently owns a newer Ferrari GTC Lusso that he hauls his young kids around in, and wanted to get a Vintage Ferrari to add to his garage. The 330GT 2+2 was the perfect fit, but he wanted it to match his current Ferrari. Finding the right color combination in the right car would be nearly impossible, so finding a good car to paint is what we ended up doing!
After a brief stay at my shop, the car was loaded back out for paint. Stay tuned to watch the progress!