Road Trip in a Ferrari 250GTE
I've been taking care of this Ferrari 250GTE since 2001 and it had recently sold to a new owner. The new owner asked if I would be interested in taking a road trip with him in his newly acquired GTE to familiarize himself with the controls, and to make a list of "do-dos" as we drove.
I filled the tank with premium pump gasoline to see how the engine would behave with the 10% ethanol fuel readily available in the US. Although I try to use non-ethanol fuel that is available in my area, that is not the case for all of my customers.
We left my shop in Hudson NY, and headed up to VT for the first leg of the trip. The weather forecast was for scattered showers, but the skies were clear up until we were about 30 minutes from our first destination. A line of showers chased us from the west as we headed north into the Green Mountains.
We arrived in Vergennes VT to visit Peter Markowski at RPM, and there was room for us to tuck the GTE in the workshop while Peter showed us what he's been working on at his shop.
I try to stop in Vergennes whenever I'm in the area but it's been a while. He's as busy as ever just like the rest of us in the repair and restoration of old cars. Although Peter does a lot of Ferrari work, we also will work on anything, so you never what you'll find at the shop.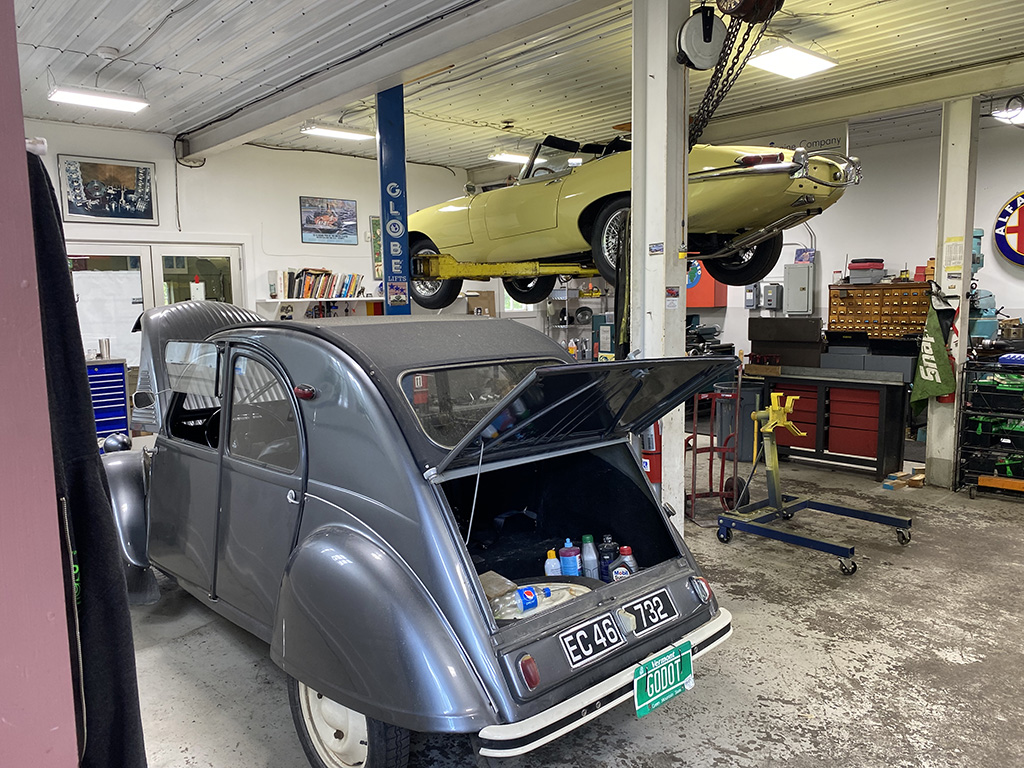 French cars to British cars along with the Italian stuff is sharing space to be repaired, maintained, or restored.
After the tour of the shop and the out buildings, it was time to hit the road, and the timing was perfect, the showers had passed overhead, and we were now chasing it towards New Hampshire.
We arrived at our stop in Hanover NH and covered about 300 miles that day.. The car ran great,
Here's a short video I shot of Michael's experience.