Monterey 2021 Part I
I arrived in Monterey and got in touch with Steve Hill who was planning on showing two Test Rossas at the Casa Ferrari Event at Pebble Beach in a couple days. They were at Steve Fremgen's shop, Coppa Bella Motors and I invited myself over to see the cars!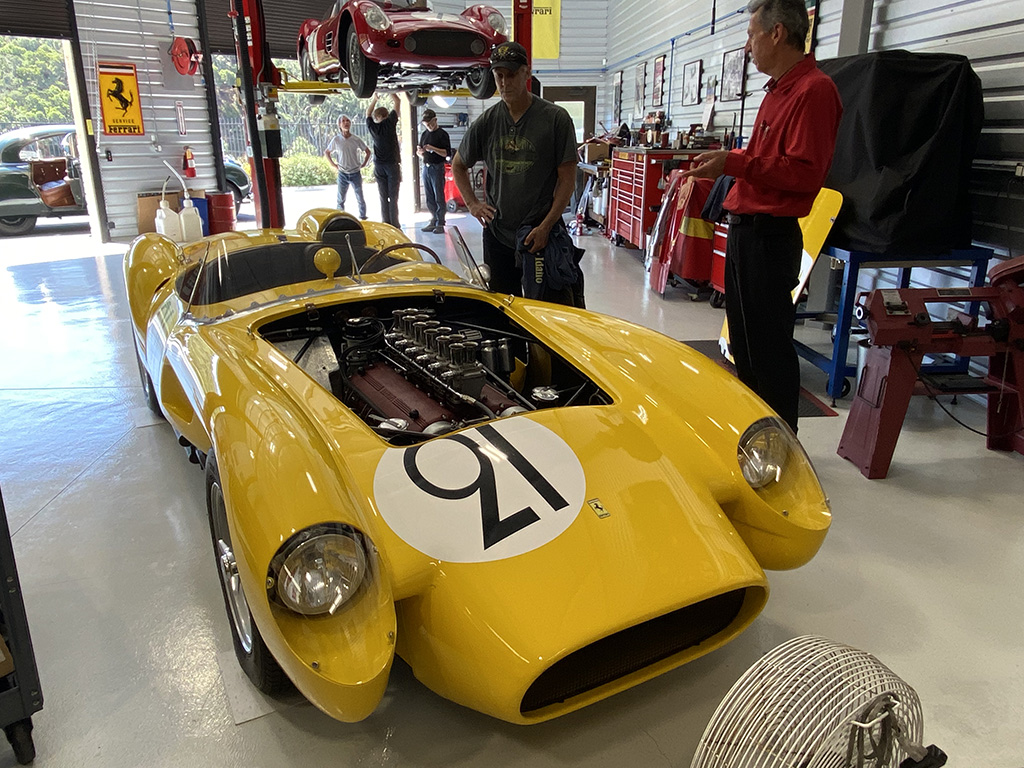 Steve Hill manages a few Ferraris from the Bay Area along with his own cars. I'm working on his aqua colored GTE in NY, but Steve Fremgen has been taking care of the big guns! Fremgen and I have emailed each other through the years, and it was great to finally meet in person. He too is a one-man shop, so we compared notes and commiserated about the trials and tribulations of running a shop by ourselves.
This 1958 Testa Rossa just needed a little tweaking to run on the street for the weekend. As much as they're drivable on the street, the spark plugs were changed for around town tuning, which is not what you would see on the track.
Steve also had a 1959 Testa Rossa and when Fremgen had it ready, we took it out for quick drive. The shop is just outside of Laguna Seca so we took blasted down Skyline Road to the track to get some fuel. I shot some video of this drive, and when I get back home from CA, I'll post them.
We stopped by the Intrepid trucks in the Paddock to get some race fuel. It's always fun to drive past a race track gate keeper that hardly stops you because you arrived in the right car!
Steve and I went for an extended drive around the neighborhood to make sure the car could handle stop and go traffic and idling around town before the weekend where she would be required to do it every where she went. The 59 TR did fine.
During one of our drives down Skyline, we avoided running over a local. Of all the years I've been out in Monterey, I've never encountered a Rattle Snake. I'm not scared of snakes, and jumped out of the Ferrari to take a quick picture. I just hoped it wasn't some kind of sign for the week to come!