Monterey 2021 Part IV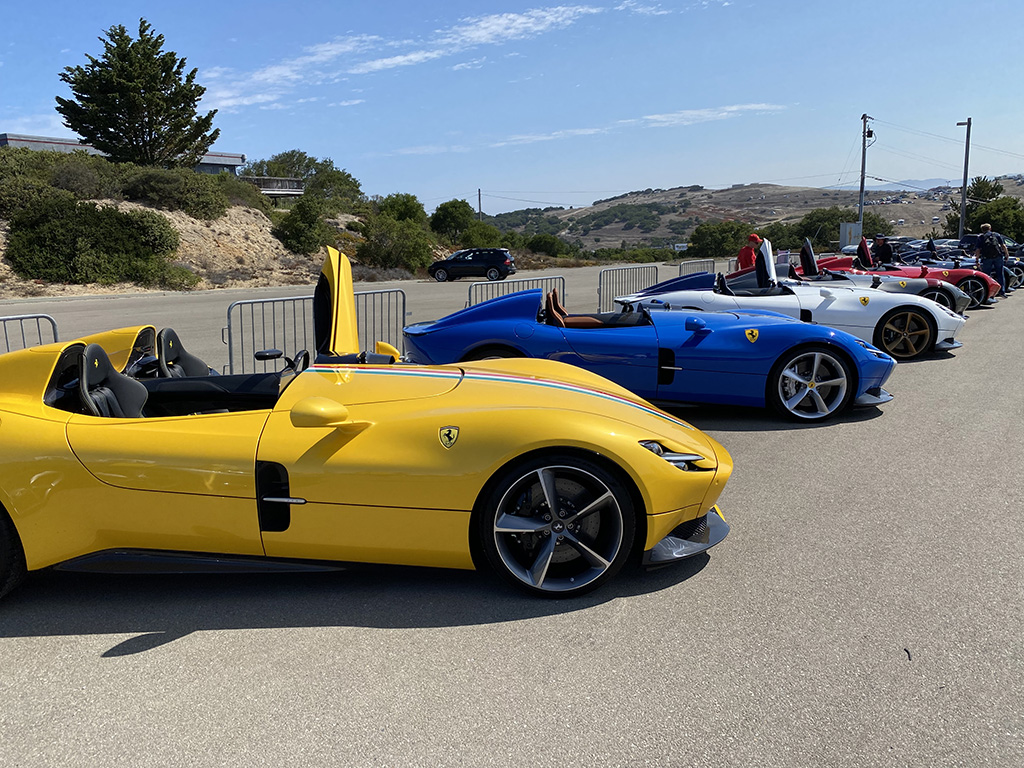 Walking into Laguana Seca on Friday morning of Monterey week, I was met with a line of Ferrari Monzas, the two or one seat sports racers that Ferrari are building in limited numbers and made available to special customers. These cars were seen parading around the Peninsula all week as Ferrari shuttled them to some of the events like Quail, the Historic Races, and Pebble Beach. I spotted this yellow one belonging to a customer of mine.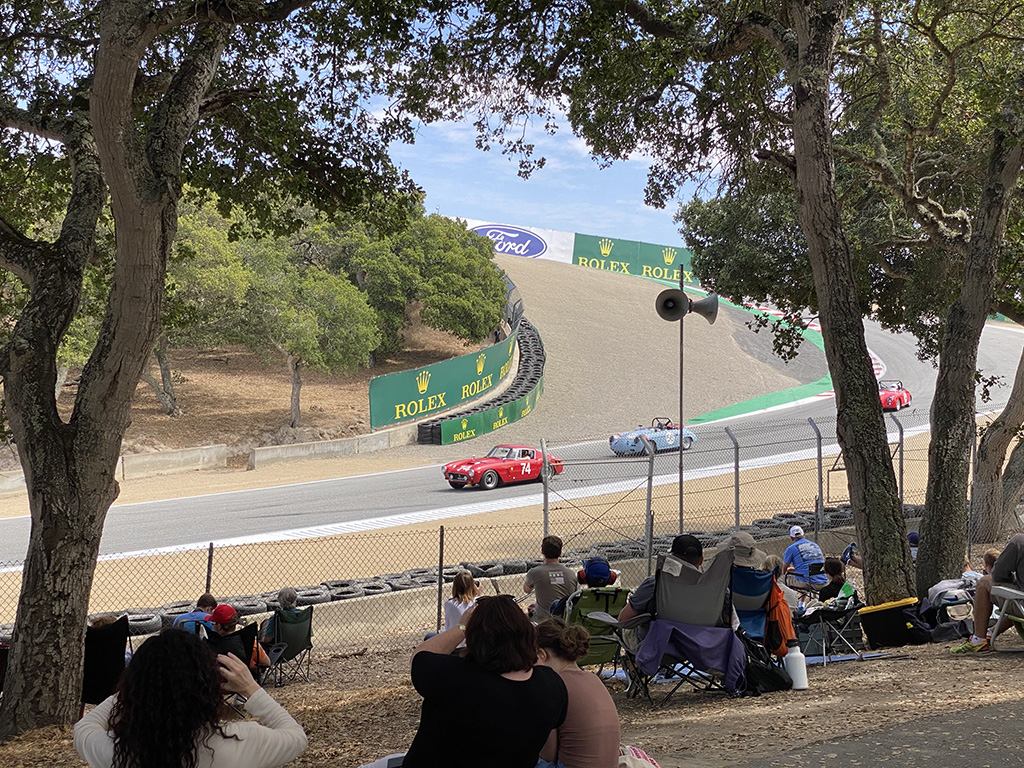 It felt good to be back at the track after a two year hiatus due to the Pandemic. I felt attendance was down due to the lack of spectators from Europe, the UK, and other countries that were banned from coming into the US without a quarantine. I also felt some people may have stayed home domestically just to be safe.
It's aways good to hear a Vintage Ferrari at full tick echoing off the hill at the Corkscrew!
One of the joys of going to Monterey during car week is to see the special cars that people bring to showcase their work. I found this car in the paddock that caught my attention. It started life as an original Mini, but is now a rear engine, rear drive, Japanese powered custom car built in Vancover Canada called a Spectre Type 10.
Singer did this type of high level customization to Porsche 911s, and these guys took this concept and applied their talents to a Mini.
The level of design, fabrication, and execution was impressive.