Monterey 2021 Part V
I was excited to go to Concorso in Seaside CA just north of Monterey. It's been two years since this show was last held, and I was looking forward to seeing some Italian cars and some old friends.
I arrived super early before the crowds so everything was completely covered dew.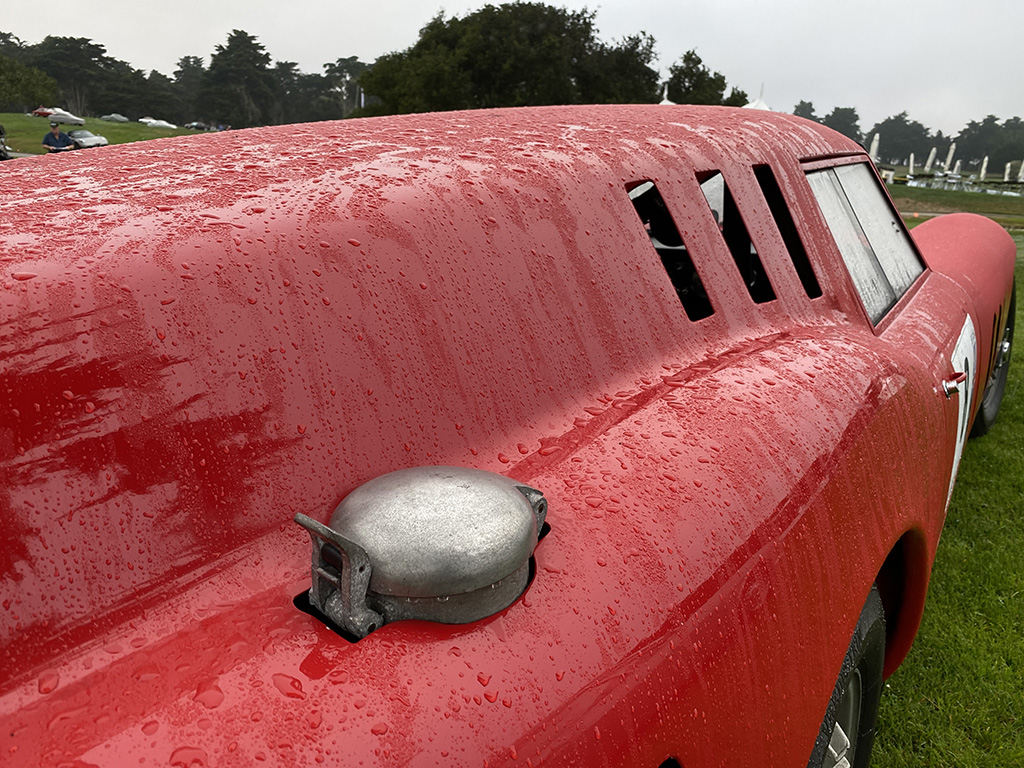 I grabbed the chance to take some photographs.
Some people were able to load their cars on the lawn the day before, so their covers were still on.
A familiar face was sitting on the lawn waiting for her owner to come back. It was Tom Mingle's 275GTB/4 that he's owned for 40 years. She shows all the marks of a well used car and history with Tom. Some people would love to restore this car to brand new, but I like the patina this car wears. Obliterating all the history would be discounting everything this car and Tom shared through the years!
The judges were in full force looking over the cars here for the show.
I spent some time with Tom Martinez going over his 330GTC and the recent work he had done on the car. He's an active member to my forum and contributes his experience to the Vintage Ferrari community. It's always fun to catch up in person as we've all been relegated to virtual connections for over two years!
A very interesting car was found across the lawn in a section for modified cars. From far away, it looked like a familiar NART Spyder Francois looks after in CT, the original one seen in "The Thomas Crown Affair," and won its class at 12 hours at Sebring driven by Denise McCluggage and Pinky Rollo, but I knew this was was back in CT with the owner's collection.
Under the hood of this imposter was something very impressive, a 550 Maranello running gear!
The engineering that went into this car was outstanding, and I heard it was completely fabricated from scratch. No 275s were supposedly harmed to make this recreation and yet it seemed correct in shape, size and proportions. The center tunnel was a little higher to fit the torque tube of the Maranello drivetrain, but the execution was top notch.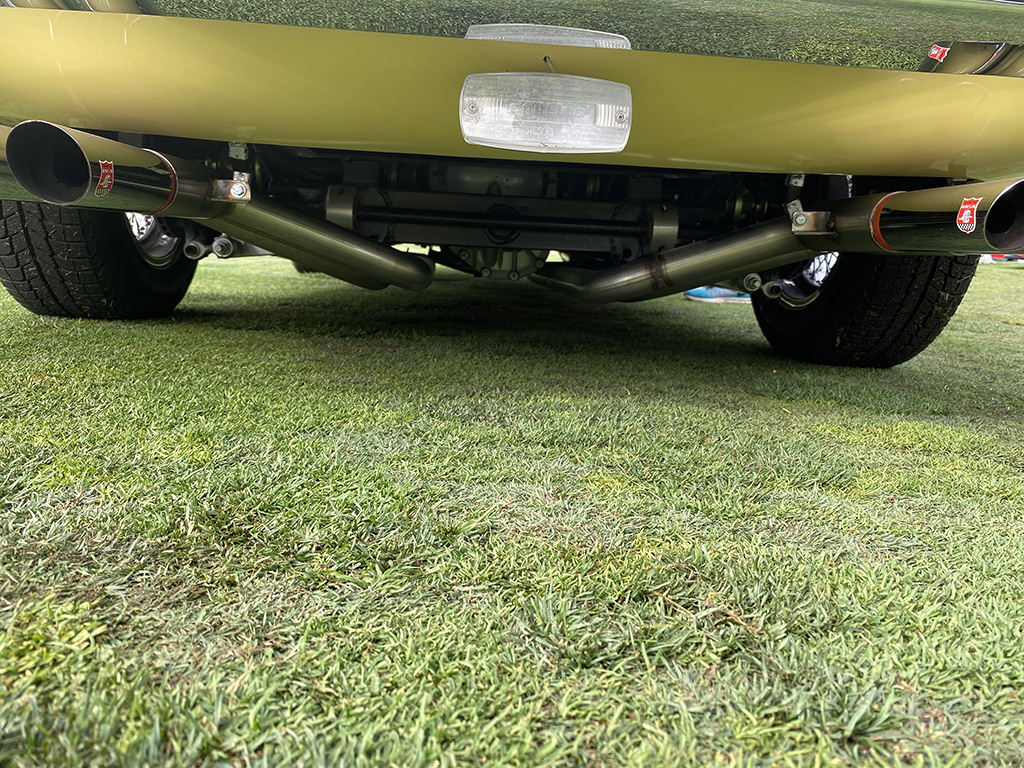 I even peeked underneath to see if I could spot a hint of it's old chassis, but I found a fabricated rear section as well, so I would have to believe what I heard.
After getting home and looking my pictures of this car, there was something strangely familiar and yet something not right about this car. Besides the fact that it was a "tribute car" to the original NART Spyder, there was something in the shape that didn't sit right with me, then I realized what it was. The grill opening is more similar to that of an E-type than a 275GTB!
Here's the nose of the real 4-cam 275GTB with a long nose. The opening is curved in an arc following the curve of the bumpers. When you look at the yellow car, it is flatter as you would see on an E-type. Also, take a look at the marker lights. They're sitting differently. A lot of work went into this car, and yet there are subtle differences that are not quite right.
If there was one picture that spoke "Ferrari Fan" at Concorso that would be this one. The woman in red would be a close second.