West Coast Trip towards Sea-Tac.
After Monterey, I met my kid at SFO to continue up the west coast for a week of college tours. Some of you may have met Ellie a couple of years ago the last time I was in Monterey , but she's now a senior and looking to go to college next year, so I was put to the task of looking at some schools on the West Coast. Although my wife and I would love to see her stay on the East Coast, as parents, part of our job is to let our kid grow up and make their own decisions while trying not to be overbearing with guidance! Ellie wants to study Botany, with an interest in Ag/Sci, and there were some schools to see out on the west coast. I'm not one to ask for help, but if you have any input in the field or have advice for me, or Ellie, let me know!
Ellie would have loved to have bummed around with me during the week in Monterey, but the consolation was a drive up the west coast while looking at some colleges. Like most tourists, we pulled over each evening to see the sun set because for us East Coasters, it's a rare for us to see the sun so near the ocean at a reasonable time!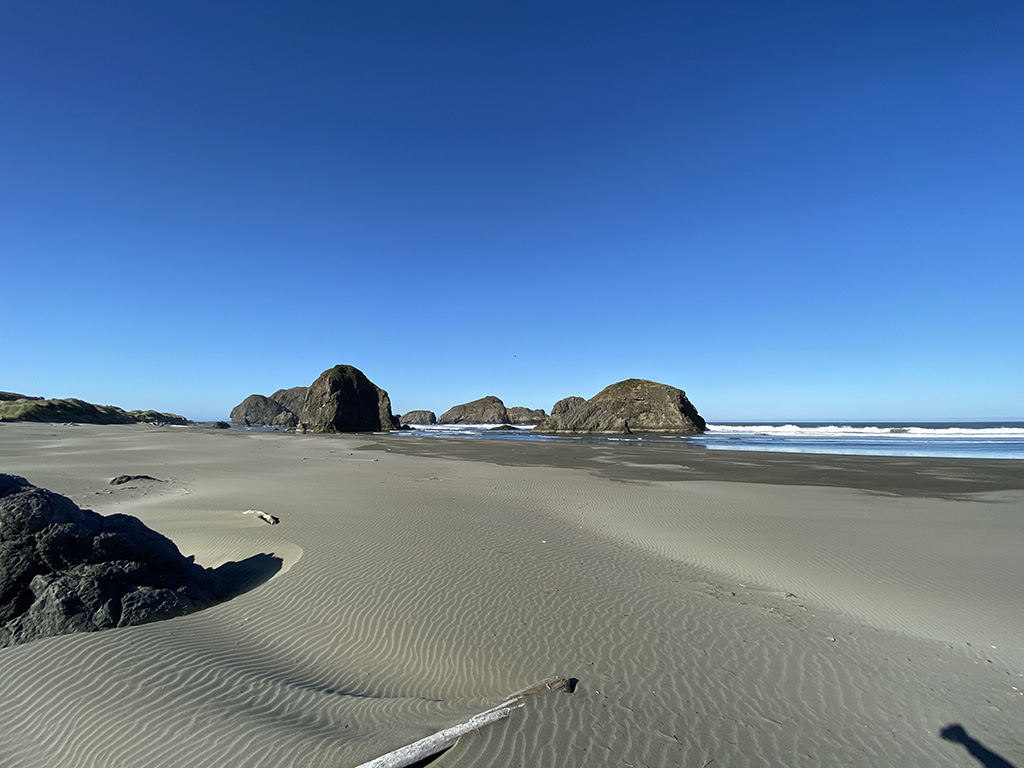 We had a lot of ground to cover with the colleges on our list. Berkeley, UCDavis, Humbolt State, and OSU were spread over four days of traveling, but we also managed to jump on the coast when we could.
I couldn't do any trip without squeezing in a couple of car related excursions, and Salem had the perfect place to visit: The Brothers Collection.
I met Bart Colsen, one of the brothers that is the Namesake of this museum in Salem, at Amelia Island when Charley Hutton asked if I could help show his 275GTB alloy car for the show in June. After the show in Florida, Bart invited me to see his newly opened Museum in Salem, Oregon, so a plan was hatched!
Bart and his brother started collecting several years ago and amassed a huge collection of cars. The count in the museum itself numbers over 350, and that's not including in an adjacent warehouse! Bart is the Ferrari fan of the two brothers, and has an impressive collection.
In his quest of good cars, he also has a nice collection of memorabilia from personal effects of Enzo Ferrari to the ceramic tiles manufactured in Modena for the Ferrari factory.
The museum was massive with sections housing impressive numbers of real cars. This was the Cobra collection, all real cars with documented CSX numbers.
The Corvette section had almost every model and type all the way up to the modern era. I'm sure there was a C8 Corvette somewhere!
With so many cars in this collection, it was easy to take rare cars for granted. Both Bugatti Veyron and Chiron were on display.
Between the two brothers, their interests covered all makes and models, and the museum benefits from the variety. Bart was just as excited about the Tucker in his museum as he was in the Porsche Carrera GT!
Do you like Oldsmobiles? They got 'em!
An American collection of cars would not be complete without an area for Mustangs. Everything from Shelby GT350s to Boss 429s were on display.
The Brothers also worked really hard at collecting very rare Pontiacs and bought them one after another through the years. I think they had 6 of the 8 1969 Trans Am convertibles ever produced!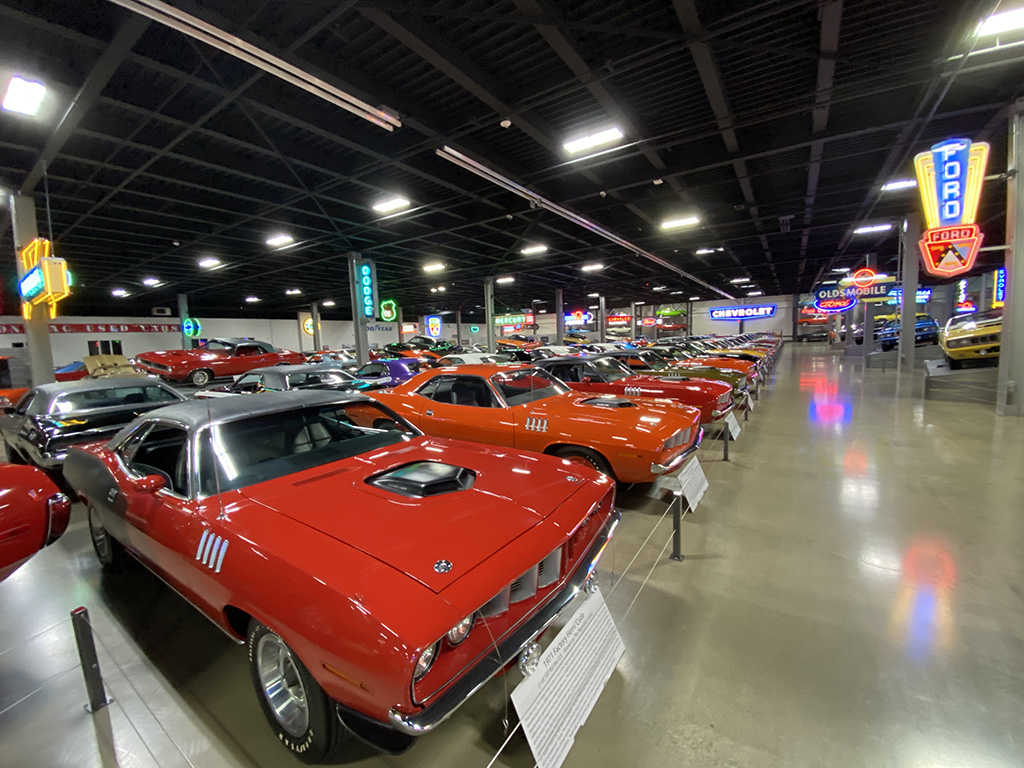 How could we forget Mopars! There was certainly no lack of Chrysler, Plymouth, and Dodge products from the muscle car era.
One very neat display Bart Designed himself was a collection of every color of AAR Cuda ever produced loaded onto in a three tier rack. From across the hall, it looked like a life sized "Hot Wheels" collection! He had a couple place holders in the rack because he was missing a couple of colors, but he's still looking!
After touring the museum, Bart took me to the other side off the property to see the warehouse where they stored the overflow and newly acquired cars. This Ford Pinto had super low mileage and sported a color combination I've never seen. For better or for worse, these cars represented a part of Automotive history, and I had the chance to explain to Ellie its significance and problem with their fuel tanks!
Only the 70s could they have put an interior so groovy in a car!
The car Bart wanted to show me was this 330 America SN 5107 because he was excited to hear I owned one. His car was being listed on Bring a Trailer any day now, but I had a chance to look it over.
It started and ran, but honestly needed a full restoration. I hope she goes to a good home and I hope to keep track of this car where ever she ends up.
I can't thank Bart Colsen enough for spending all the time with me and Ellie. He and his brother created this museum to share their passion for cars and collecting without any outside help or consulting, and yet it has the feel of a well curated collection. They opened their doors just as the global Pandemic hit in 2020, and immediately had to close their doors to the public. They managed to invite private parties from Car Clubs in the region to allow access to the cars, and it's been working out well. After having the Pacific Northwest Ferrari Club in for their first tour, there has been a steady stream of car clubs coming in for visits. Contact the Brothers Collection to book a visit! Thanks Bart!