What lies Underneath the Paint: Ferrari 330 Color Change
I stopped by the Paddock in CT to check on a couple of 330GTs getting prepped for paint. You may remember this one I had at my shop a couple months ago when I shot a before video.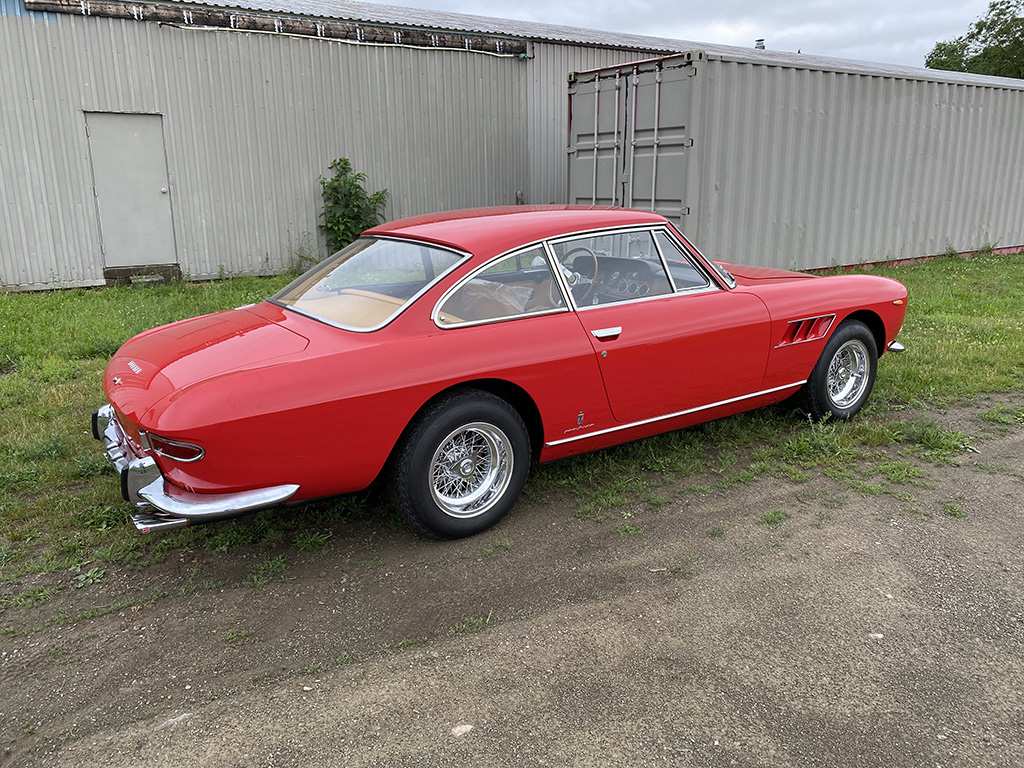 This car looked pretty good and presented well enough for the owner to buy the car. When it arrived at my shop, I could see there were some signs that there could be some body issues underneath. Seeing what lies underneath paint is very difficult, and even with a paint meter, it doesn't take much plastic filler to not register on a paint meter. Without a reading, filler can be 1/8 of an inch thick or 2 inches thick, the meter can't tell.
We decided to send the car out for media blasting to see what was actually under the paint and we were surprised how bad it was. Areas of accident damage was crudely patched and smoothed out with lots of plastic filler.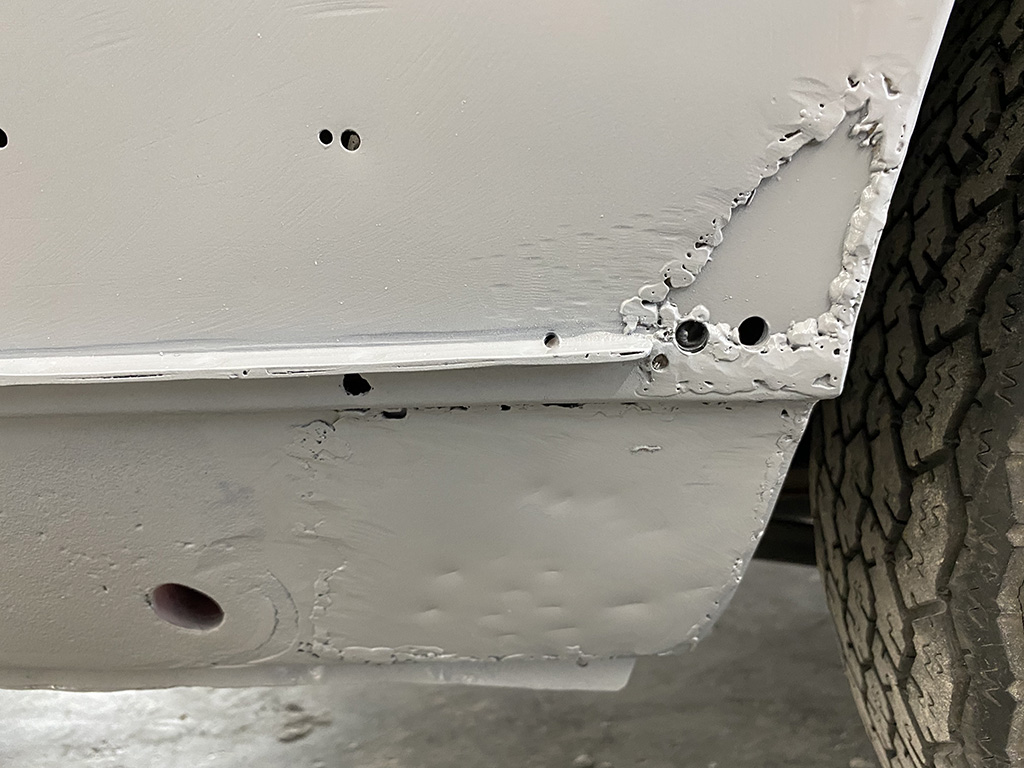 Some of the patches showed just plain laziness. I can't imagine the amount of filler that was needed to cover this type of bodywork!
Even patches the previous shop spent some time making up was still substandard with holes for water to get into and rust out.
There are many reasons why this kind of work is done on a car. Most times, it is simply a matter of money. Either the owner doesn't want to pay for the work to do it properly, or the shop doing the work is offering to do the work for a price point, but there is a third reason. Some shops just simply can't do this kind of work! Massaging a reproduction fender to fit a car is far different from fabricating compound curves from flat pieces of sheet metal. Ferrari fenders and body panels are not available, so any sheet metal work has to be fabricated from scratch. A small patch can be pounded out on a sand bag with a relative shape, but a whole other level of skill is required to make a lower valence like this, especially one that does not require several pounds of plastic filler to smooth it out and match the rest of the car.
Here's the video of the car after we removed the paint. The current owner is committed to getting the body work done right, and we will have the photos and video to prove it!
It's been brought to my attention that many of you may not know I have more videos on YouTube. If you're reading this blog, then there is a good possibility that you've been on this journey with me for many years and look to this blog knowing that I try to post something Ferrari related at least once a week. I still try very hard to keep this schedule, but have recently noticed people have been looking to other sources for their entertainment, and blogs have suffered. I'm not trying to be the next media sensation, but my goal is to attract like minded Vintage Ferrari Enthusiasts to share information and our love for the cars. If I'm not getting to as many people as I can, then my work in any media may not be as effective. I also recognize the video format is great for describing some of the things that don't translate as well in still photos. This body work video is a prime example. I think the video shows the scope of the body damage far better than the stills.
At the beginning of this year, I made a promise to myself that I would try to create a new video and try to upload it to YouTube once a week. They're not long, but represent what kind of work I have at my shop and thoughts I have with some of the cars I have. I occasionally post links on this blog, but sometimes the timing of my blog posts do not coincide with the release of a new video so the best thing is to check my channel at: https://www.youtube.com/user/tomyangnet/videos Even better subscribe to my channel so you'll get notifications when I post a new video. Just like the popularity of this blog, I believe the channel will grow organically if people like what they see. YouTube wants people to like, comment, and subscribe to raise traffic to the channels, and I certainly agree, so do what you can to spread the word. I've been creating content for over two decades, and I thrive on positive response, so I hope you like what you see. Thanks!