Saturday At Audrian in Newport
Saturday morning in Newport during the Audrian Concours weekend was a Cars and Coffee held at Fort Adams Park in Newport. It happens a few times a year, but because this one coincided with the Concours, the turnout was huge!
Some big dollar cars showed up including this very nice 288GTO.
There was also plenty of neat cars that wouldn't cost 7 figures to own including this Mini. This car may not have been as expensive as the GTO, but the roof had a layer of gold leaf to increase its value!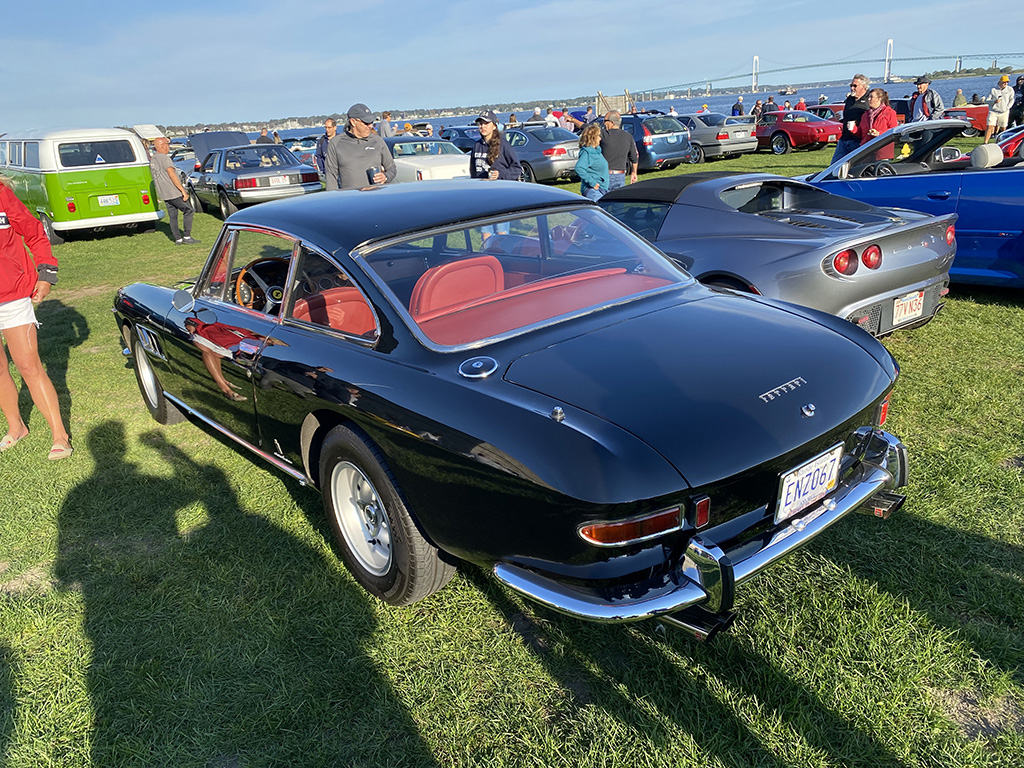 There were a couple of Vintage Ferraris amongst the attendees, but I intrigued by this black one I spotted in the crowd. It looked vaguely familiar, and I wondered if it was the one I had worked on several years ago.
As the owner was leaving, I confirmed this old 330GT 2+2 still belonged to an old customer of mine that lived in Newport. We said a quick hello and made plans to catch up later. I loved John was using his Ferrari as intended with four passengers comfortably seated and out for a drive!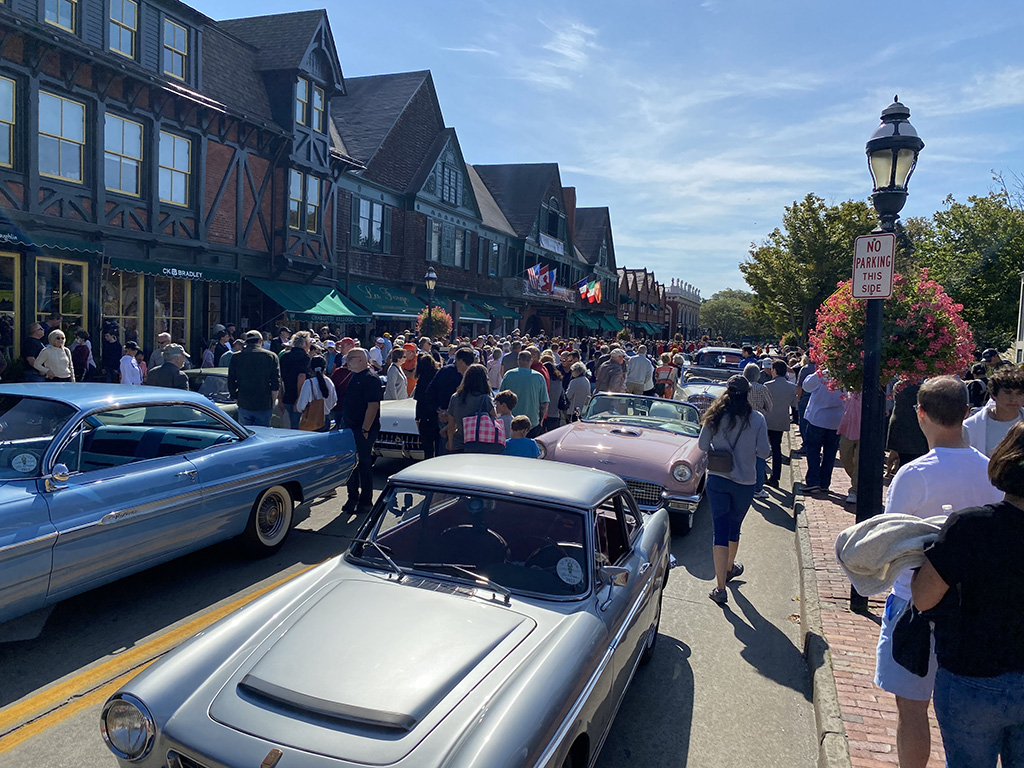 I drove back into town to catch the cars entered in the Audrain Concours arriving back from the tour. Just like Carmel in Monterey, the cars arrived in town for lunch after an early morning drive.
The parallels between this East Coast event and the Monterey weekend is obvious because The Audrain wants to create an automotive event of similar stature here in Rhode Island. The venues, the weather, the enthusiasm, and the cars all seem to present, so I'm looking forward to watching this event grow.
Just down the road from where the Concours cars were coming in for lunch, the New England Porsche Club had their own concours.
Held at the Elms, another estate in Newport, the Porsche Club had plenty of room to spread out enjoy the day.
Everywhere you looked, we were surrounded by the wonderful architecture of the Guilded Age. The wealthy of that time made Newport their vacation spot and playground, building mansions and gardens to celebrate their success and wealth, and although this excess may have been frowned upon throughout the years, we can still appreciate the artisans and craftsman that were employed to design, create, and build such places.