The Audrain Concours 2021
I spent the last few days in Newport taking in all that the Audrain Auto Museum had to offer for their Motor Week festivities, but Sunday was the big show and time to earn my keep. First, however, I had to take some photos to admire the beautiful light coming off the ocean at sunrise!
I was judging the Ferrari class and some of the cars were already in place from the night before.
The golden light made good looking cars even more spectacular!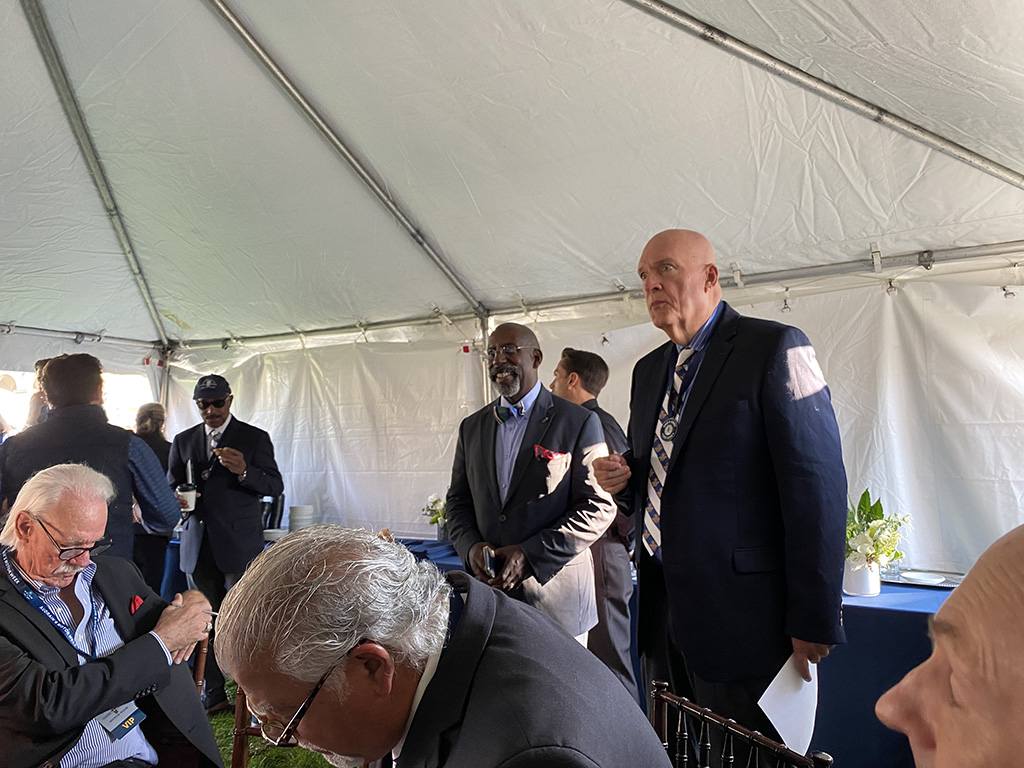 Dave Kinney and Donald Osborne reiterated in the Judges Meeting how "French Judging" works and what they expected of us as representatives of the Audrain Concours. As Dave said, this will not be a DOT exam, where we check to see if the headlights work! Our criteria would be based more of elegance, story, and history on the car. Originally, I thought this would be easier than the normal Ferrari judging which is based on a 100 point scale of correctness, but found it to harder to pick the top three out of our field of eight cars in our class.
Here's what we had to judge in our Ferrari class:
1950 195 Inter Coupe
1950 195S Inter Vignale Competition Coupe
1951 212 Export Spyder
1952 342 America Vignale Cabriolet
1964 250 GTO
1967 275GTB/4 NART Spyder (replica)
1967 275GTB/4
1967 365GTS
Steve Ahlgrim was our Chief Class Judge with Eric Peterson and me rounding out the three judge team. Steve has a long history with Ferraris dating back to FAF days in Atlanta and Brokering cars for about 40 years. Eric manages Laydon Automotive in PA and has restored and shown many Ferraris, so my team was pretty knowledgeable. Some of the cars we knew, and some we were seeing for the first time, but we were all trying our best to keep the directive of The Audrain in mind when judging these cars.
Although all of these cars were nicely represented and restored, it wasn't hard to pick the top half of the field, but getting to pick three was much harder. It would be hard to argue that Aaron Hsu's 250GTO deserved the top prize, not simply on value, but because every top driver for Ferrari in 1964 drove this car. Holding that steering wheel could connect you directly to history.
I actually preferred Jeff Fisher's 212 Spyder over the GTO for pure beauty. I could feel the ache of adoration in my heart when I saw this car! When we tallied the scores, this car actually came up #1, but it was chosen for a major award by the Audrain, so we bumped everyone up and the GTO took the top spot.
Second place went to Roger and Sally Demler and their 1950 195 Inter Coupe, and I couldn't think of a more deserving family. They told us that Mrs. Demler bought this car as a neglected project car as a birthday present for Mr. Demler 50 years ago. The car stayed in the family for decades waiting for the day they would restore it, and this process began several years ago culminating in showing the completed car, even with its united original engine, at The Audrain Concours. I can't think of a better way to celebrate a lifetime of ownership with a family than a trophy from the Audrain Concours!
Third place went to a 1952 342 America Vignale Cabriolet owned by Dennis and Susan Garrity. This car has been seen at all the major shows in the last year, and collected a lot of trophies, but the Garrity's appetite for wins seems insatiable. I'm glad they now have an Audrain Cup to add to the their shelf!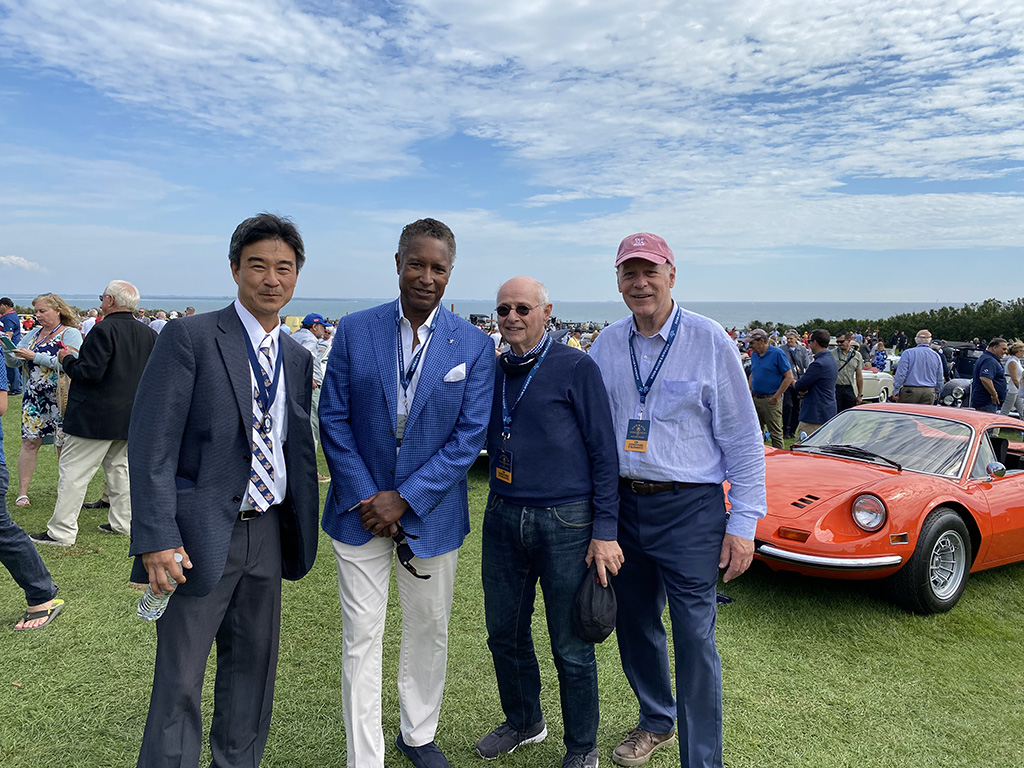 After my judging duties were met, I managed to catch up with a few friends at the show. To my left was John Harris, Michael Greenspan, and Sam Hallowell, all 2+2 owners! I wished I could have had more time to spend with these old friends, but Judging took most of the time away from me during the show. It was a great experience, and although I have avoided it for many years, I decided I should never-say-never, and try it out. The people at The Audrain with Dave Kinney and Donald Osborne guiding me throughout the week, I have to say, was pleasant experience. Would I do it again? We'll just have to wait and see!