Returning a Center Console to Original, and Crating a GTE Engine
I have a list things to do on this Silver 330GT I have at my shop, and one of them was work on the center console.
Someone installed a custom center console on this car that is nothing I've ever seen before. The most distinguishing feature was a arm rest that was actually pretty comfortable!
Another modification was the switches that are normally rocker switches under the dash were moved and swapped out for toggle switches mounted on the console.
On late SII 330s, rocker switches were found on the left side of the driver's side dash below the speedometer. and it looked like an extra upholstered pad was installed covering where these switches once were.
Since I have a couple of SII 330s at my shop, I was able to confirm what the correct set up looked like, but returning the modified dash back to this configuration could be a challenge.
The first step was to remove the upholstered piece to see what was underneath. SII 330s used vinyl to cover parts of the dash including the knee pad at the bottom of the dashboard, but this piece was done in leather.
As I cut away the foam, I slowly revealed the frame for the original switches.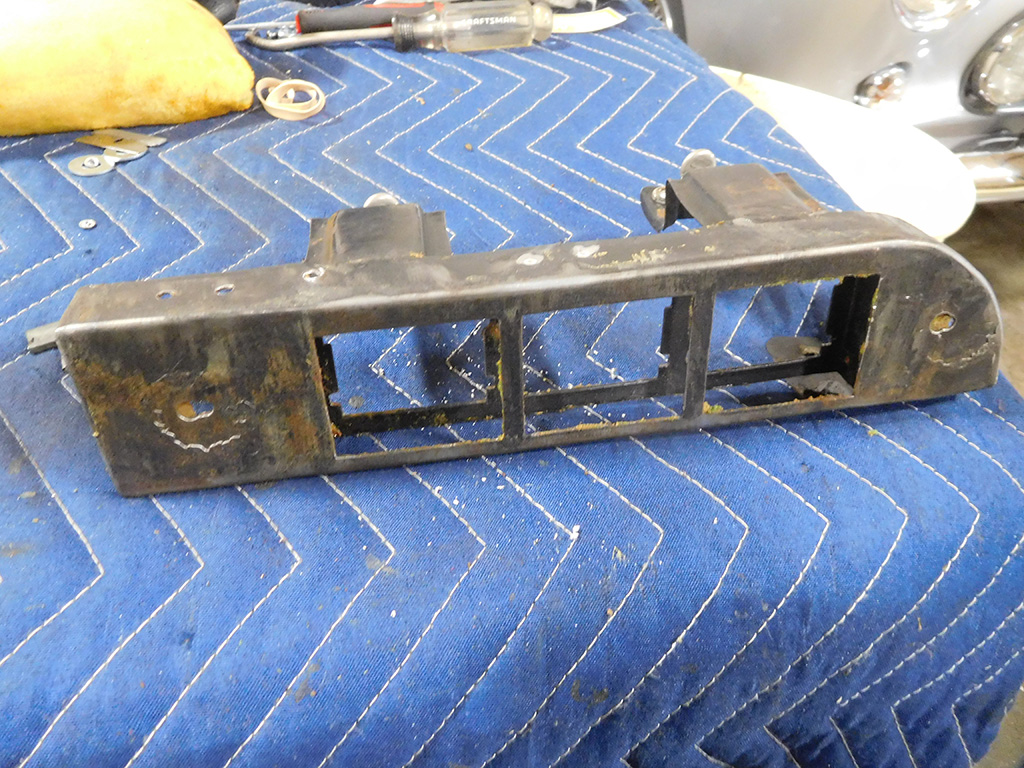 Having this piece was a good start at returning this dash back to original, but I would still have to find the six rocker switches that went in these holes.
The next step was to remove the console and see how much of the original console was inside. What I found was a largely fabricated piece grafted onto a small forward section that housed the A/C that was cut up.
A separate harness was made extending the wiring that used to power the switches on the left side the dash over to the center of the car. I will have to cut and shorten this wiring to return it to the other side of the dash.
Very little of this console can be used to return this car back to original. I'll have to start the hunt for a center console for a SII 330. Any leads or ideas would be greatly appreciated!
I uploaded a new video to YouTube on crating a 250GTE engine. Check it out!
December is pledge month for Tomyang.net and it's the only time I ask for your support for this website. Your contributions help pay for maintenance, equipment, and expenses to make this website possible. I love the community this website has created, and look forward to bringing you new blog posts and sharing my adventures. Thanks for showing your support. It means a lot to me.
For those that want to send a traditional check, my snail mail address is:
Tomyang.net LLC
PO Box 36
Hollowville, NY 12530