Ferrari 330 Concours Details Part I
I'm preparing a SI Ferrari 330GT 2+2 for Cavallino and every day, I find another thing I have to correct. These little details may or may not be caught by a sharp eyed judge, but if I don't correct them, they have the potential of a deduction. The hood bumpers on a Ferrari are shaved down to fit the height of the hood, but instead of shaving the bottom of the bumper, someone sanded off the top of the bumper making it look funny.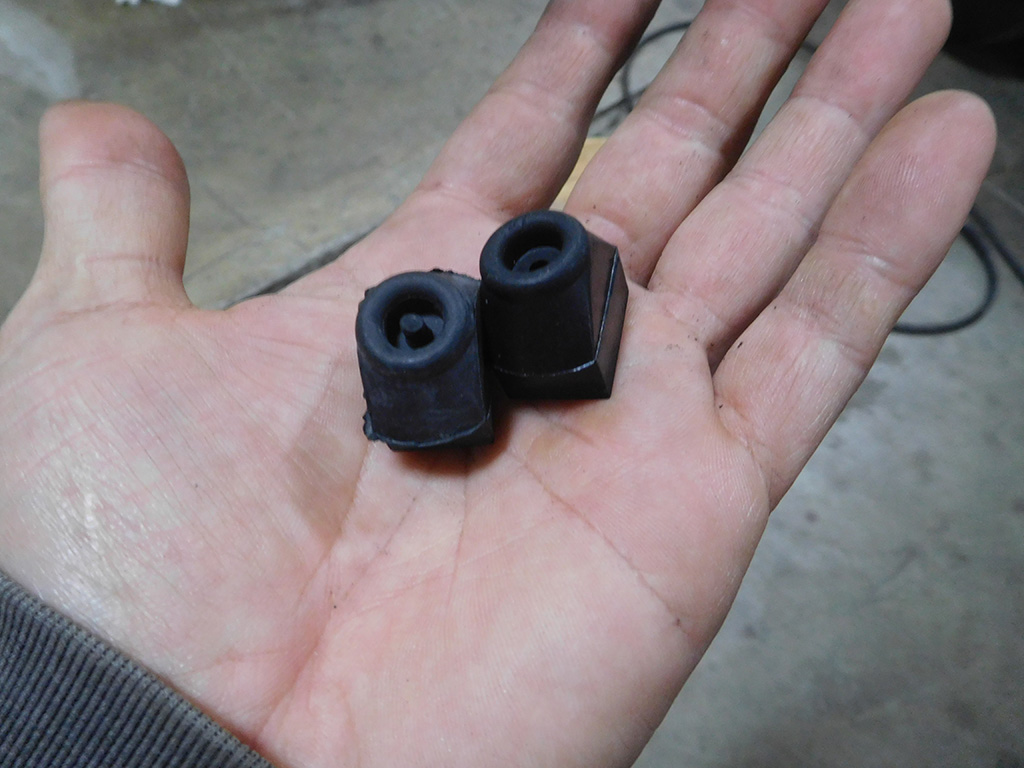 These bumpers are specific to Pininfarina cars and are available in reproductions, but they come a little tall so the owner can cut them down to fit under a closed hood.
Not only should the bottom of the bumper be shaved to fit, but for the bumpers that fit closely to the edge of the hood opening, the bumper was undercut by the Pininfarina factory when they were first installed. I removed all the incorrectly cut bumpers and modified them to match the original way. These bumpers are also secured by a Phillips oval head #4 sheet metal screw and a trim washer for those taking notes!
I may be getting too anal, but one thing that really bothered me on this car was the left rear exhaust pipes were crooked. I swear I don't have OCD tendencies, but this slightly skewed exhaust pipe caused me all sorts of distress!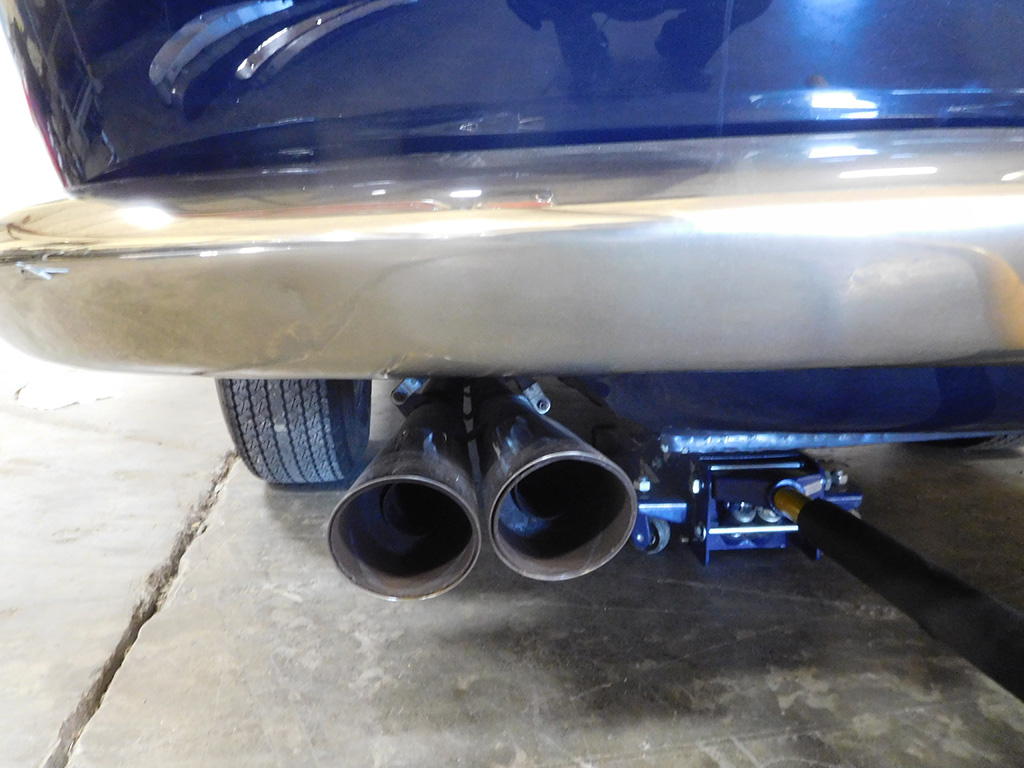 Luckily this fix required a minor tweak to the exhaust system to get the pipes to sit evenly. It may seem pedantic, but if there was a judge with symmetry issues, we won't be losing points for the exhaust!
I posted a new video to my YouTube Channel on comparing a Ferrari 250GTE and 250GT Lusso. Hope you like it. 
We're coming into our last week of my Annual Pledge drive, and I thank you all for contributing to this website and the efforts I put into YouTube. For those that haven't contributed, consider what entertainment this website provides you throughout the year. No doubt, I would be doing this regardless of your contributions, because I love sharing what I learn and do with you all, but this is your chance to support a website and video content that will promise to keep you entertained all year long. It shows me you like what you see and feel it is worthwhile. Thanks!
For those that want to send a traditional check, my snail mail address is:
Tomyang.net LLC
PO Box 36
Hollowville, NY 12530