Ferrari 330GT 2+2 Block Sanding
One of the 2 330GTs that is getting bodywork and paint was getting block sanded and prepping for final paint. The goal here is to get the body work as flat as possible using a little filler. The metal work was already done to a very high degree with very little waves and ripples, but the body filler is to get it mirror smooth.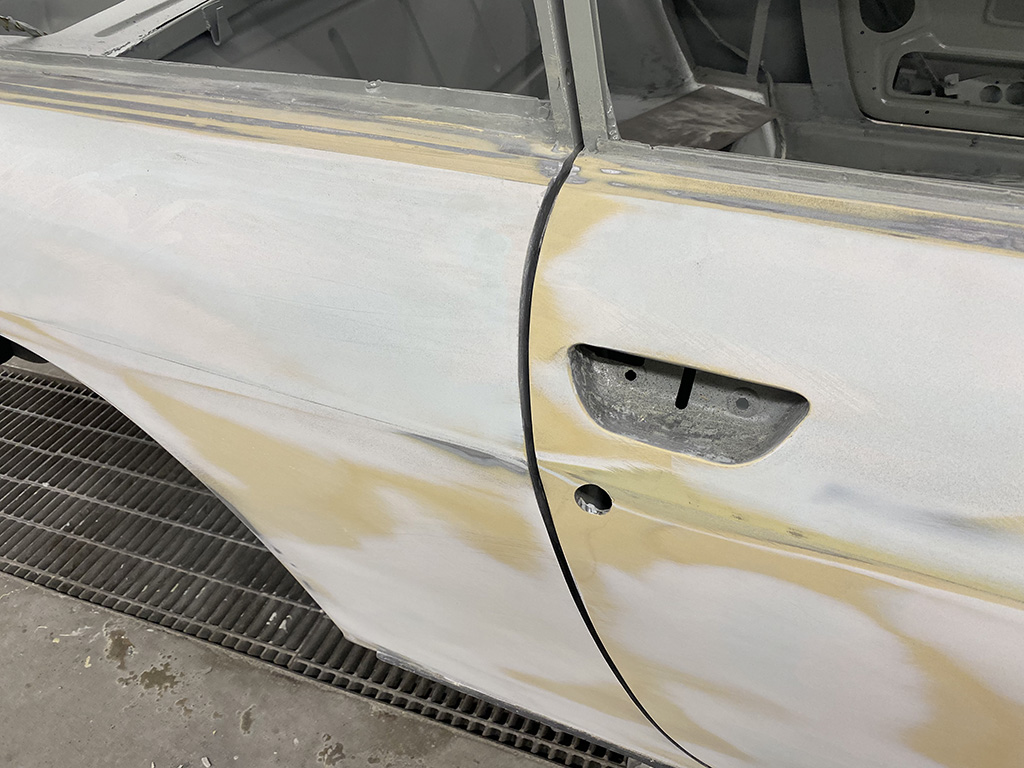 The layer of filler is very thin as you can see the metal peeking through as the car is sanded down. The less filler used, the better longevity of the paintwork, but lesser shops use lots of filler because it's easier and hides a lot of bad bodywork. By the time the problems arise from shrinkage, and cracking, it could be few years down the road.
I met Mark Barton from the Panel Shop in Stratford CT at The Paddock that was doing the final block sanding and paint. We were invited to speak at an open house hosted at The Paddock.
Mark brought down some panels he made for the other 330 that I have at his shop also getting some panels made. Doing two cars at the same time has been mutually beneficial as patterns were taken off of the other car and checked for profiles and fit.
Some new panels were made from scratch to replace some that were too damaged, overworked, or rusty to save. The second 330 should be just as nice as this one is turning out!
I brought my child to shoot the presentation. Thanks Ellie!