LA Trip 2022: Day 6
We were up early on Day 6 to head to Rancho Santa Fe to the local Cars & Coffee. Ellie took the back seat in the GTE so we could arrive in a 2+2 as it was intended.
Fuel prices have been rising of late but that's very little else we have to complain about.
Rancho Santa Fe is in the hills above the coast of Del Mar just north of San Diego overlooking the ocean. Just like anywhere in Southern California, the car culture is pervasive. The variety of cars that showed up for this weekly Saturday gathering was impressive.
Ellie drives a '05 Mini Cooper S so she always has to do the head nod to any original Mini!
I was told by the owner this Buick Riviera was going on BAT soon.
New and old Ford Muscle.
As usual, Tom's white GTE attracted a crowd.
We left Rancho with me taking a stint in the back seat. I took my shoes off and tried lounging across the back, but the center armrest was in the way. The trip back north to LA had me thinking of a solution to making the rear seat more comfortable. The rear arm rest is only held in place with two screws, and with them removed, the center armrest can be removed for the back passenger to sit diagonally for a little more head room….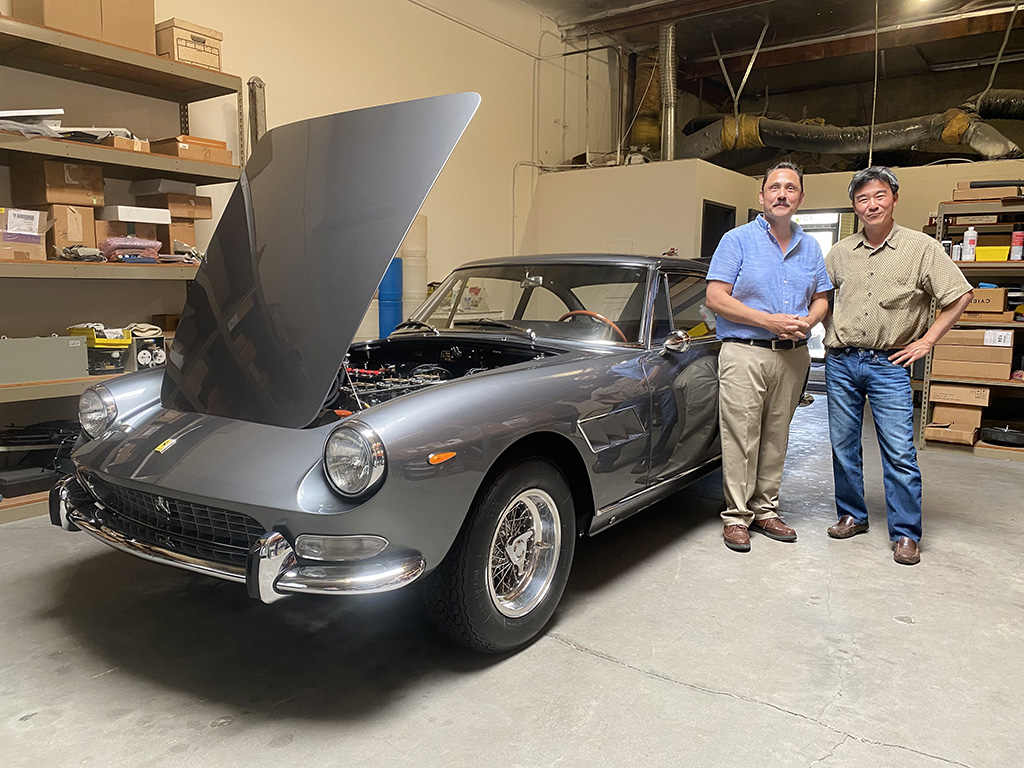 We stopped in Brea to visit a newly minted Vintage Ferrari owner. John contacted my last summer to inspect a SII 330GT 2+2 that was for sale in New Jersey. It was a nice car and after my inspection, I gave him a green light to buy the car.
He shipped it Brea CA and he was very happy with what he saw. This car was restored, but a few of the minor details were incorrect and John jumped in to make them right. We've been in touch for the past several months about where to find the little pieces of hardware, or what finishes should be on certain parts, but all this was done via email and phone calls. Like many of my clients, we never met in person.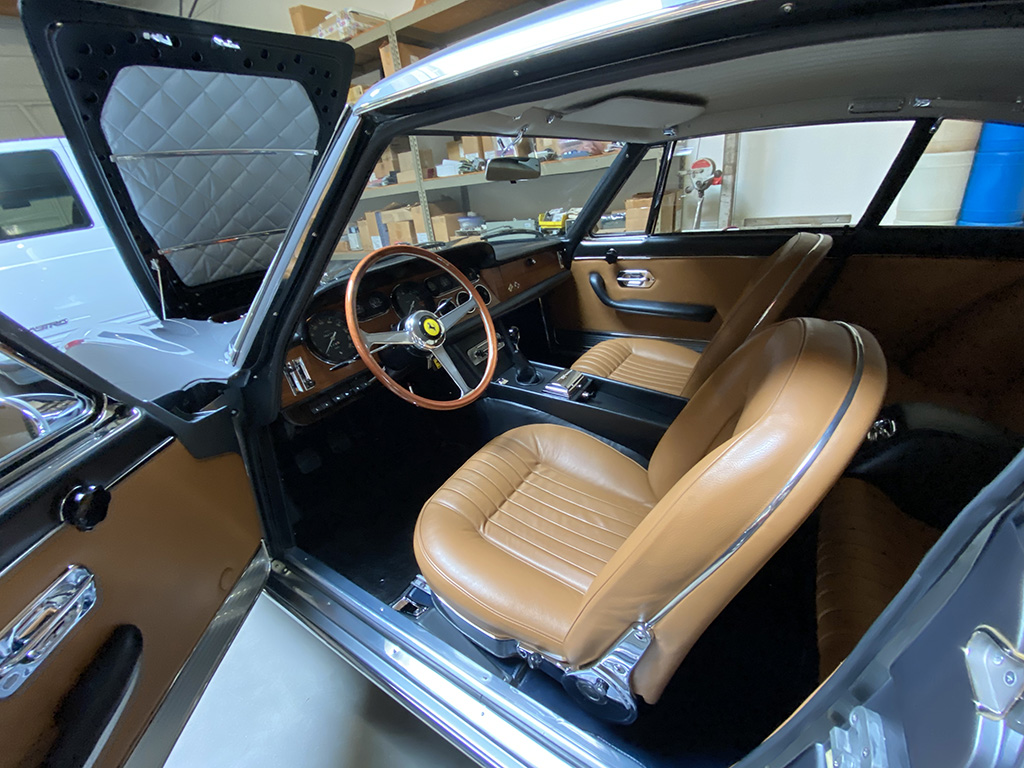 It wasn't too far out of the way up t for me to sit in the back of the GTE to pay John a visit and put a face to a name. As much as I started this whole Ferrari journey on the Internet, I still love meeting owners, shop owners, and enthusiasts face to face. Nice meeting you John, and keep up the good work!