LA Trip 2022: Day 7
On our last night in Los Angeles, The Wilson Family threw a dinner party at their house in Culver City. Tom's Ferrari 250GTE was the guest of honor, and a couple of her sisters came down to celebrate with her.
Ken drove his black GTE down for the party and made a nice entrance!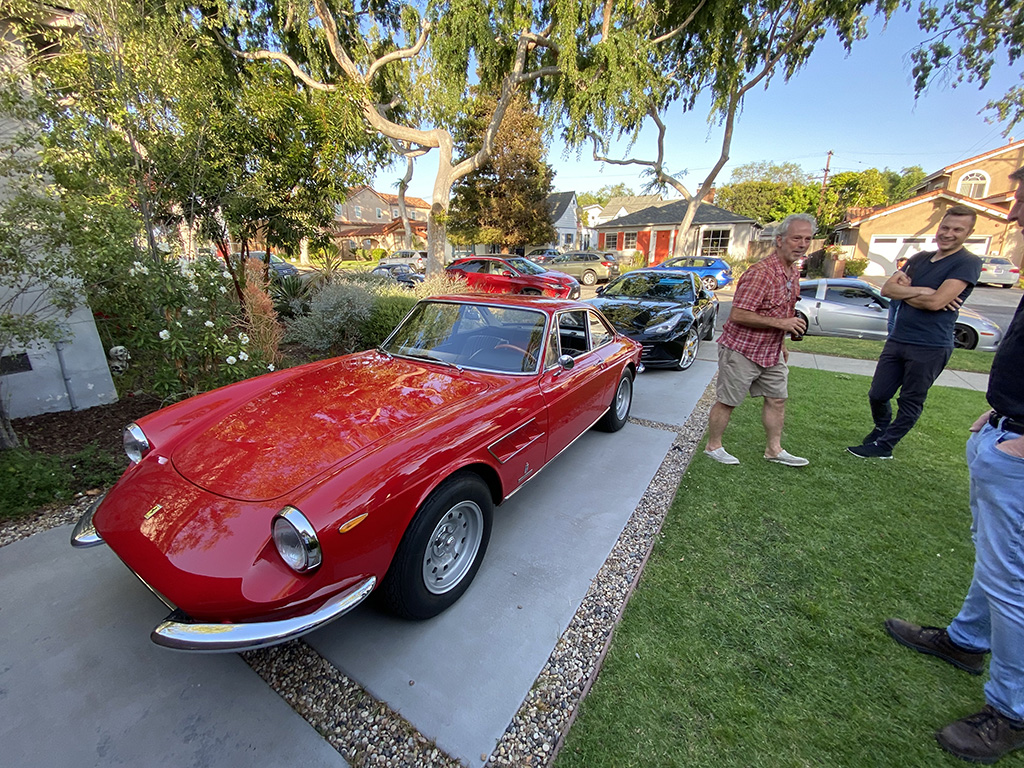 Mike brought his 1967 330GTC
and to keep with 2+2 theme, Matt brought his GTC/Lusso!
It didn't take long for us to all gather around the new Ferrari to see the engine. This one had the twin turbo V-8 power plant.
I love parties like this where we can share stories and swap information.
Ellie and I had a jammed packed week and it all started with an invitation to join Tom and Paula for a week in Los Angeles. As I looked across the yard, I realized some of these people I've known for over 20 years, and yet some of them I just met, but know we'll be friends for years to come!
Tom, our host, toasted Paula for helping us all week, and his family for coming down to share this evening with us.
It was a great end to fantastic week and I can't thank the Wilsons enough for a memorable week and friendship that will have many more adventures ahead!