Monterey Again
I flew into San Jose for my trip to Monterey this year. I arrived on Monday and visited some family in the Sunnyvale area before heading south to Monterey on Tuesday. I always try to mix up my trip down every year, and this year I decided to drive towards Steven's Creek Reservoir and head towards the coast via CA 9 south. It took me through some nice winding roads towards Highway I.
It was foggy and cold by the coast heading into the Monterey Peninsula. Coming from the Northeast in Summer, I always have to remember to pack a fleece in my luggage specifically for summer weather like this on the NorCal Coast.
First stop was the Automobilia Show at the Embassy Suites in Seaside California. I found Bill Warner holding court at the entrance. It's always good to see some old friends and make new ones.
With a recent purchase of an F40 for a customer of mine, I've been looking for pouches and owner's manuals too. $7K is a pretty steep price for a complete set of books for these cars, but after the auction prices reached this weekend for these cars, I don't think these books and pouches are going to get any cheaper!
The next stop was the Motorsports Magazine's car show in Pacific Grove.
There was an eclectic mix of cars and some of it was due to the fact that the usual show on the Tuesday of Monterey week was Doug Freedman's Car Show on the Avenue in Carmel. It was canceled this year due to several reasons, but the biggest loss was Doug Freedman last year. Doug suffered a fatal heart attack during the Audrain Concours and what's worse was I was sitting with Doug and Genie at dinner the night before it happened. Genie and I were chatting away, and Doug sat by listening. I became good friends with the two of them through the years, and my heart goes out to Genie and everyone who knew Doug. First we lost Doug last year, and now his show is gone. We will carry on, but Doug will always be in our memories on how he brought a great show to Carmel starting with those wonderful Ocean Ave Motorclub parties years ago. Love you Doug!
I liked the Ford Falcon Ranchero because it was LS powered with a Porsche 944 rear suspension and transaxle with very clean engineering.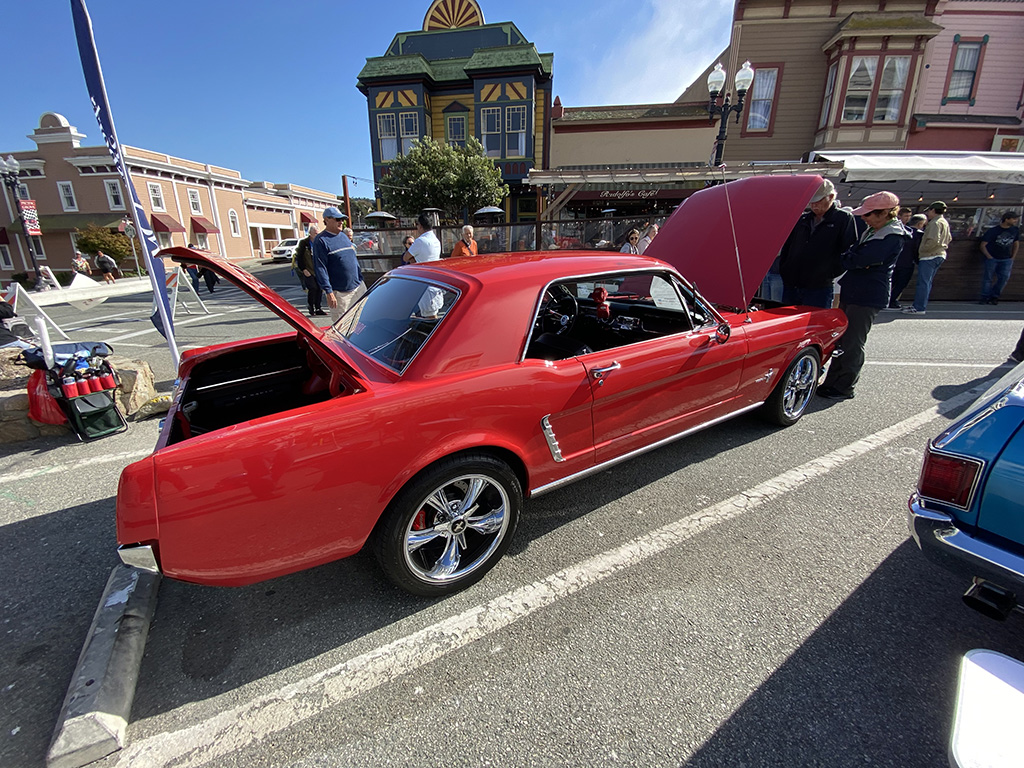 Lots of restomods at this show.
Catching up with friends is what I really look forward to in Monterey. It's crazy when you think I've known these characters for 20 and 10 years respectively!