Inspections, Preparation, and Driving
On top of working on Ferraris, I've also been traveling to inspect some cars for clients. One car I went to inspect was a 575 Maranello that was up for auction at the Saratoga Auto Musuem annual auction.
Although these cars are a little out of my comfort zone, I know enough about them to give my clients some confidence in bidding on a car. I gave him a thumbs up on the car when I saw the car in person and studied the service history, so he ended up buying the car as a phone bidder. Congratulations!
After bringing this car to Lime Rock for the Labor Day Car Show, I spoke to the owner and we decided to take this car to Cavallino this year. The car was restored by a shop in Latvia and I consulted on the restoration in person, via zoom, and emails! I think they did a fantastic job, and I hope to bring it to the next level for a concours like Cavallino. There are some minor details that I will correct on this car, and I hope to cover them on this blog so you can follow me on the road to Cavallino this year!
Another new car arrived at my shop a couple of weeks ago, and it's a Rossa Rubino Lusso! A new client of mine approached my several months ago asking for my help in finding a 250 Lusso. He owned a couple Vintage Ferraris in the past, and decided it was time to own a Lusso. His plans are to drive the car in vintage rallies around the country, so I was put to task of finding a good example. Through my network of friends and brokers, I found one in Los Angeles. Vintage Ferrari sales is not easy as there are so few cars, and plenty of people wanting to sell you the same car.
Navigating the waters of brokers, shops, and sellers is often complicated and expensive. My job was to look out for my buyer, find him a good car, and not pay too much. I often find in car sales, there are no advocates for the buyer. Brokers all say they are on your side, but they really only want to make the sale. Sellers never tell you what's wrong with the car they want to sell, and when the seller gets his money, and the broker gets paid, no one really worries about the buyer! I often find myself working for the buyer. He pays me to look out for his best interest. I'm not motivated to buy a particular car, but know my buyer will buy the car we agree is the best one. Often times I'm motivated to find a better car because it's me that has to work on it! We picked this Lusso, so now, I have the job of making it better!
With all this work, I still managed to occasionally find time to play. I live in the Hudson Valley in NY and a few local car guys created an informal group that meet up with whomever is around for a quick drive in the neighborhood. They call it the Hudson Valley Car Club, and it has a diverse group of guy with Ferraris, Porsches, Mercedes, and a few British cars.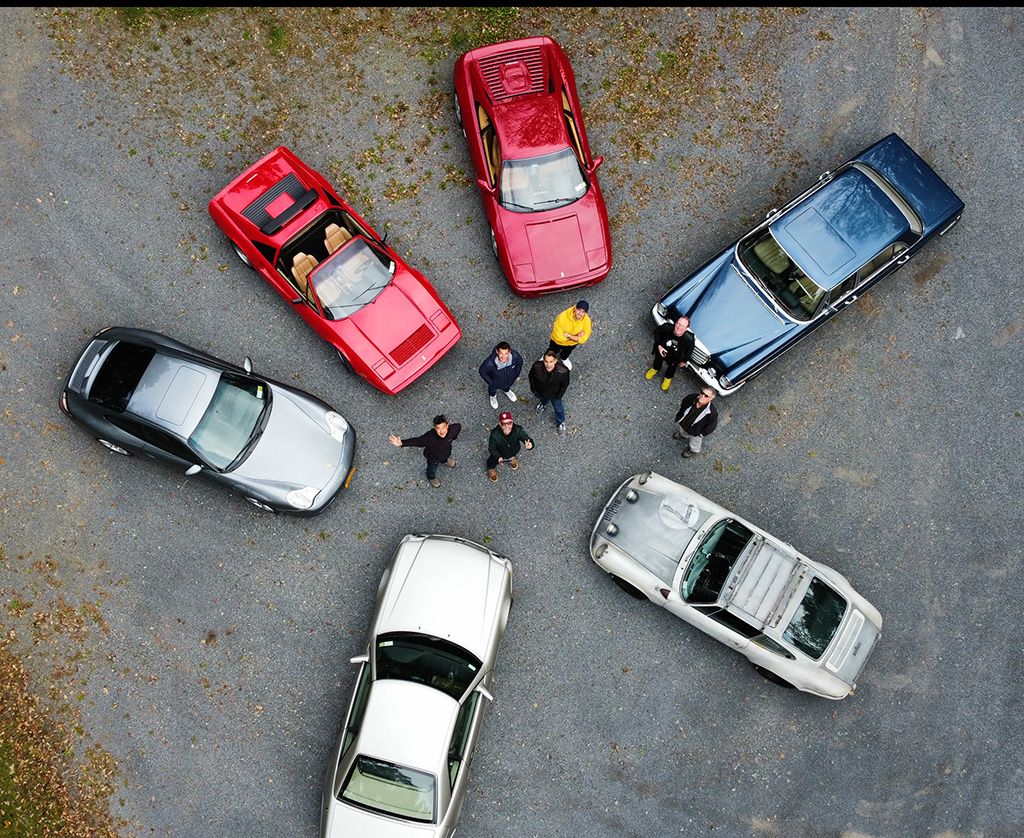 I'm sure you all have your local group of guys you hang out with whenever there is time, and I am lucky to be part of the club. I often take my Porsche 996 just so I can keep up!