A Familiar Daytona Returns
I've been working on Ferraris long enough that I've known particular cars longer than their owners, and this Daytona just returned to my shop under new ownership. I worked on this car for many years for the previous owner, taking it to Phoenix AZ for a Ferrari Club Meet, and even shooting a video of me driving this car not too long ago.
The previous owner sold the car and it showed up at a dealer's showroom last month. I was contacted by a potential buyer asking if I would be interested in performing a Pre-Purchase-Inspection for him on a Daytona. I soon realized I knew the car intimately, and helped the buyer lock in his decision.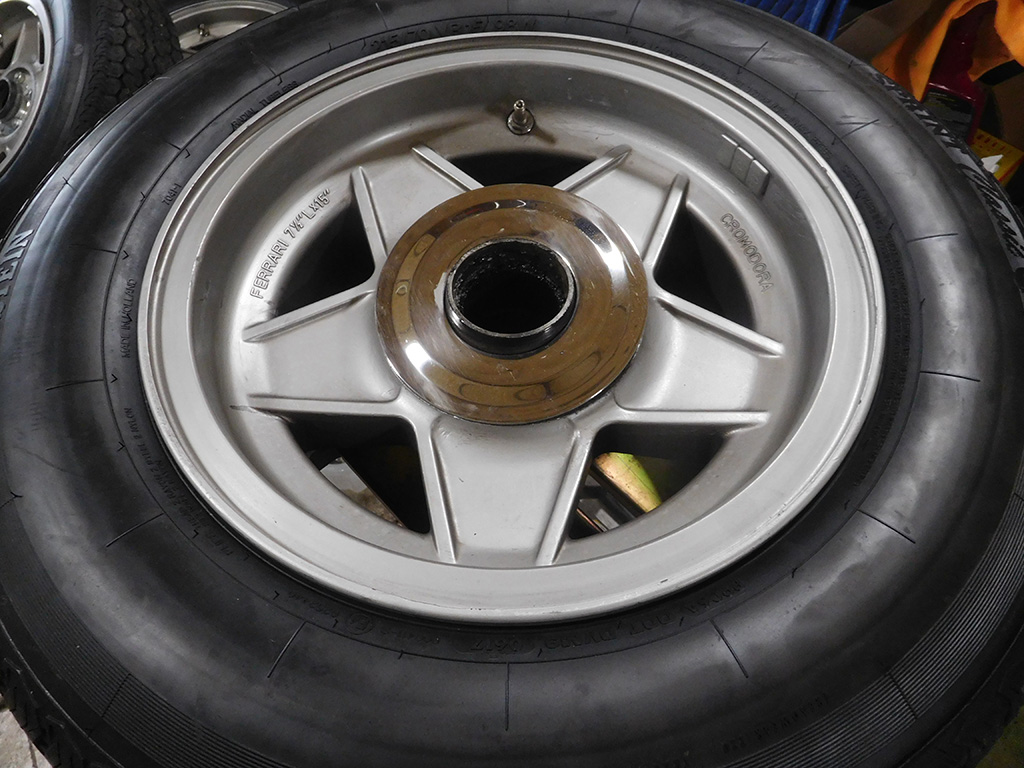 I knew the car didn't need much mechanical work, but I suggested the wheels should be refinished. The car was shipped to my shop to address the wheels before shipping it out west to the new owner. She might not stay at my shop for long, but it was nice to see an old friend again!
Since the last time this car was at my shop, someone installed a modern radio with bluetooth and a media player. The new owner found a period correct Becker and asked me to install it in the car, but first I had to pull the old/new system out!