Heading to Cavallino 2023
A week before Cavallino, I was up before the dawn to load the Ferrari 250PF Coupe on a truck headed to Florida. Seven inches of snow fell the day before, so I postponed the pickup until the next morning, early o'clock, so the ground would be frozen solid and the driveway would be plowed.
I got to Florida a day earlier to meet a customer of mine in Miami, and to fill up on some Cuban food!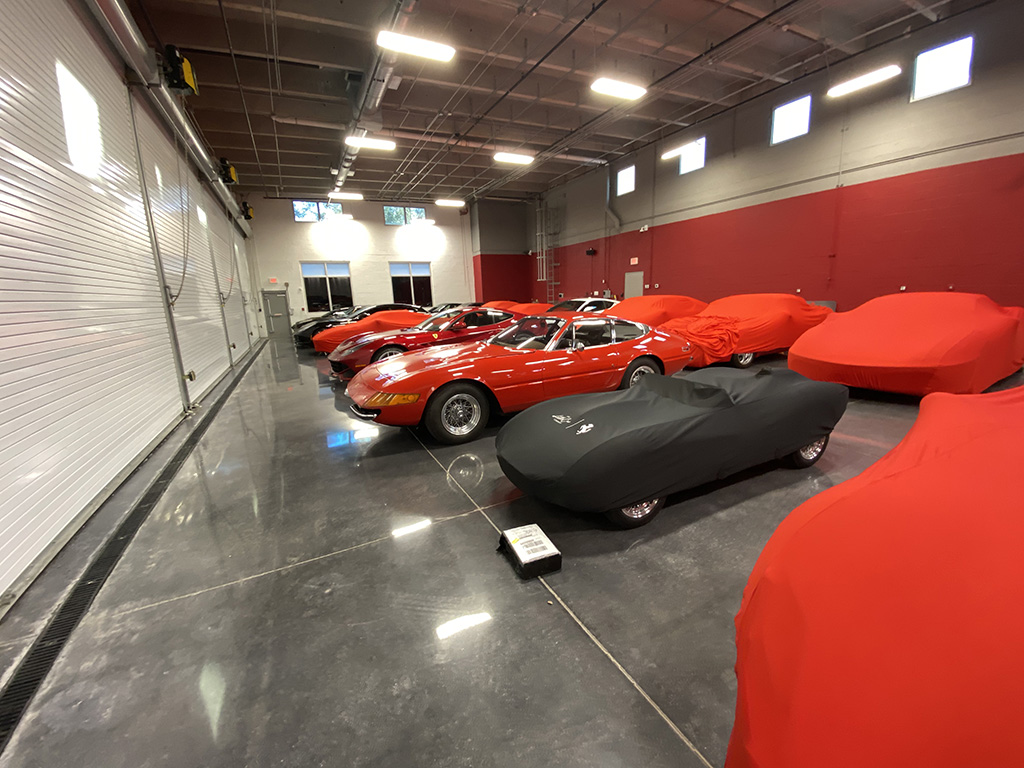 My client's car needed an oil change and some minor repairs that didn't warrant sending it to NY, so I made a house call.
We also needed to resubmit some pictures for a Classiche Certification, so it was a productive morning.
We took a cover off a super low mileage F12 that could use some exercise and took that to the Concours Club where Cavallino was holding a track event.
Since my customer had a founding membership to this track, we planned to have lunch at the clubhouse, but found Francois tending to this Ferrari 512M that belonged to Lawrence Aurianna. It was great to see this car moving around the track, but there wasn't much activity other than a handful of cars out on the track.