GTE Trunk Lock
I went over to my chrome plater's shop to check a trunk lock he was replating for me. The push button lock was sticking in the lock assembly because of a poor chroming job. I used some machinist blue on the lock cylinder to check for fit and remove material from inside the lock before sending it to my plater, but the plating process only adds more material back onto the part.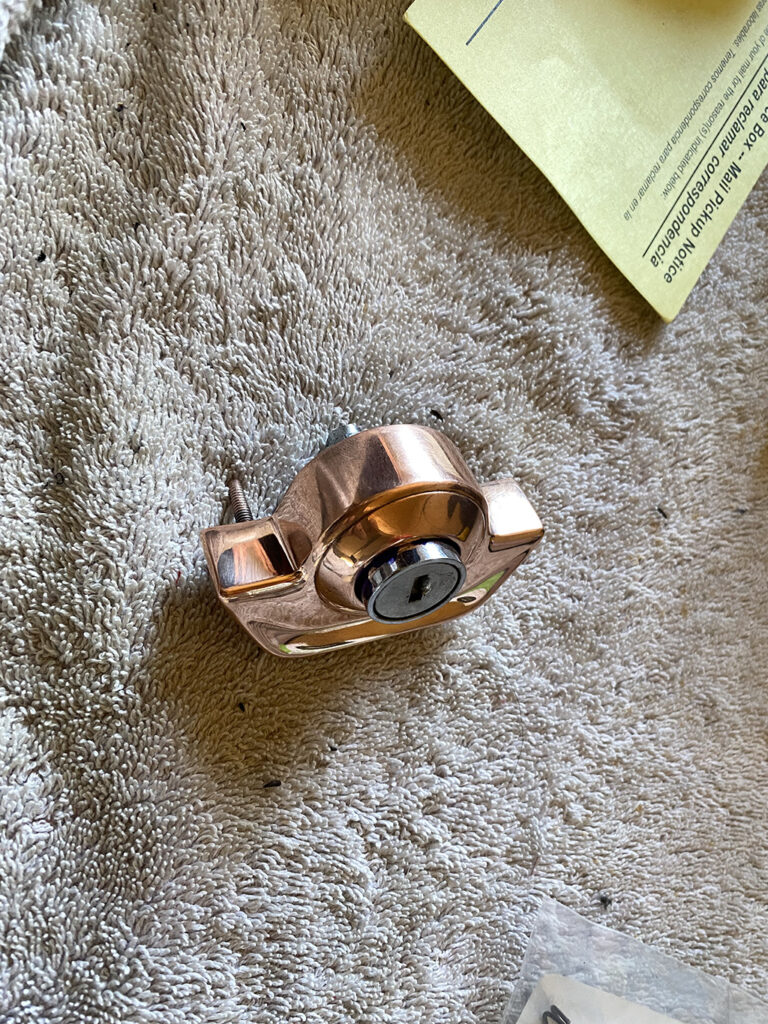 My plater polished and restored the surface of the lock, adding a copper plating to the polished part. I checked the fit one last time before the nickel and chromium layer were applied.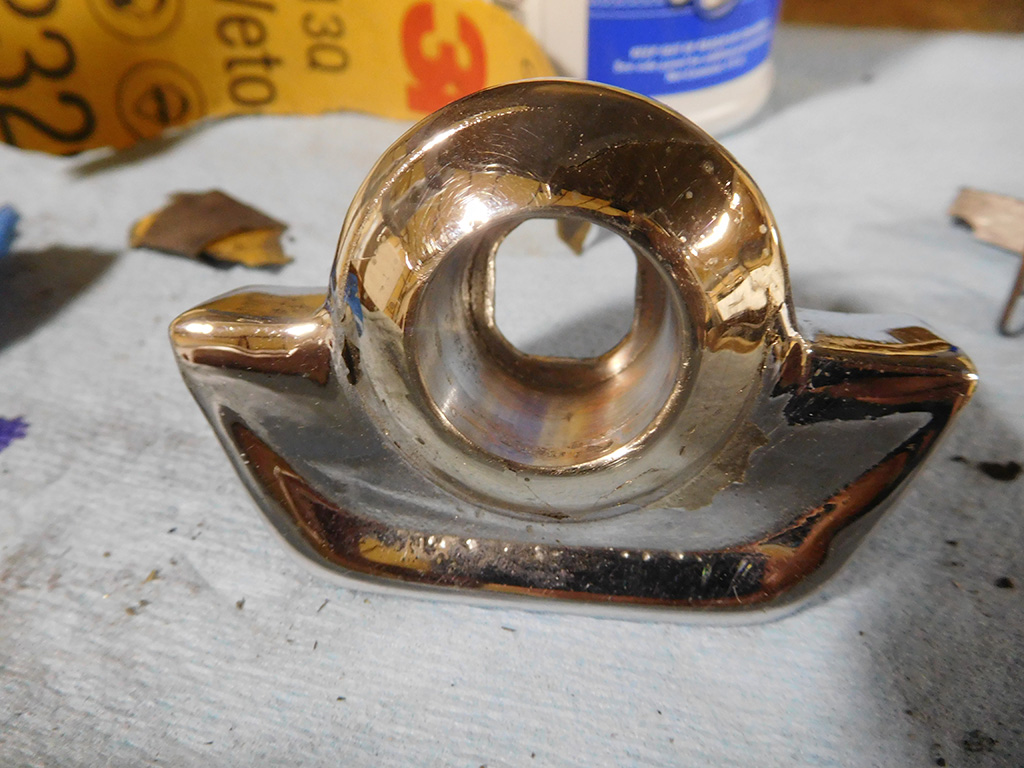 When you look at the condition of the part before I sent it to the plater, the reconditioned lock will be in much better shape. My plater even re-engraved the subtle ring in the lock that was all but buffed away by the previous plater. It's little details like this that make all the difference!