Lusso Wants to Stay
I've been working on a Ferrari Lusso this winter getting an exhaust done and sorting out a few things, and she was finally getting to a point when I could send her home. It's been a pleasure working on this car because this car is one of my favorite Ferraris, but I was also glad to be sending her home.
As I was installing the air cleaner however, I felt that sinking feeling when the threads strip out of the carburetor. The alloy casting on Weber carburetors are very soft, and through years of use, they have a tendency to pull out. I had to stop what I was doing, and take the air cleaner out to address this issue.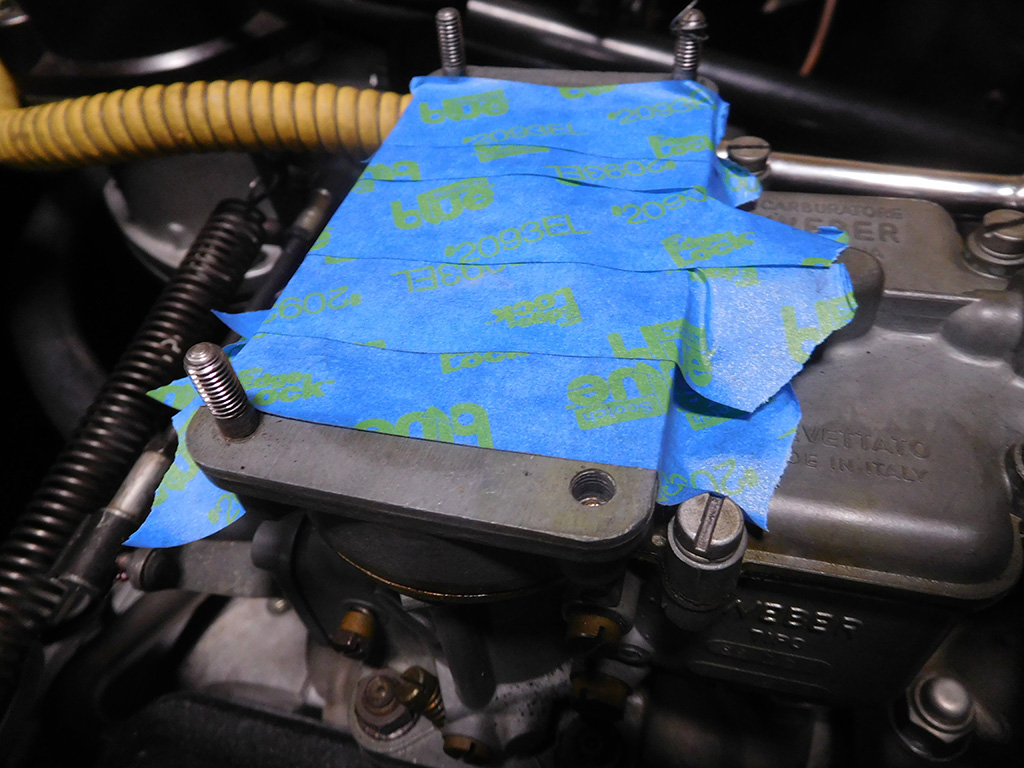 The way some Vintage Ferraris fuel systems are plumbed, the fuel rail and all three carburetors tops have to come out to fix this pulled stud. I decided to cover all the openings with tape, and fix the stripped stud in situ.
I hand drilled, cut, tapped, and threaded a time-sert to replace the threads so I could go back to prepping the car for departure.
Having the back end of of this engine apart while it was at my shop, I took it out for another test drive and put her back on the lift to check for oil leaks. Ferraris are notorious for leaking oil, and although I don't promise to make an engine leak free, I try my best to eliminate the bad ones. I was surprised to find a significant leak coming from somewhere by the 7-12 bank, but couldn't really see it. The oil was dripping down by the coolant pipe and onto the oil pan.
On a closer look, I could see a wire coming out of the oil line ferrule, and suspected this may be the cause of the leak. Before this car was purchased by the current owner, it was restored about 20 years ago, with very little mileage driven on the car. Even though the hoses all looked new, the lack of mileage may have caused some of the rubber to contract. The errant wire may be showing a poorly assembled fitting that may not have leaked when it was first assembled, but was now dripping oil.
I finally got a clear shot with a bore-scope to see the drop of oil forming on the fuel fitting to confirm my suspicions as to where to find the leak. Unfortunately, these special oil and fuel lines are sold by the inch, and their fittings are tapered, so re-seating them with success is rare. I ordered new oil lines and ferules and got to work!