330GT Rear Quarter Window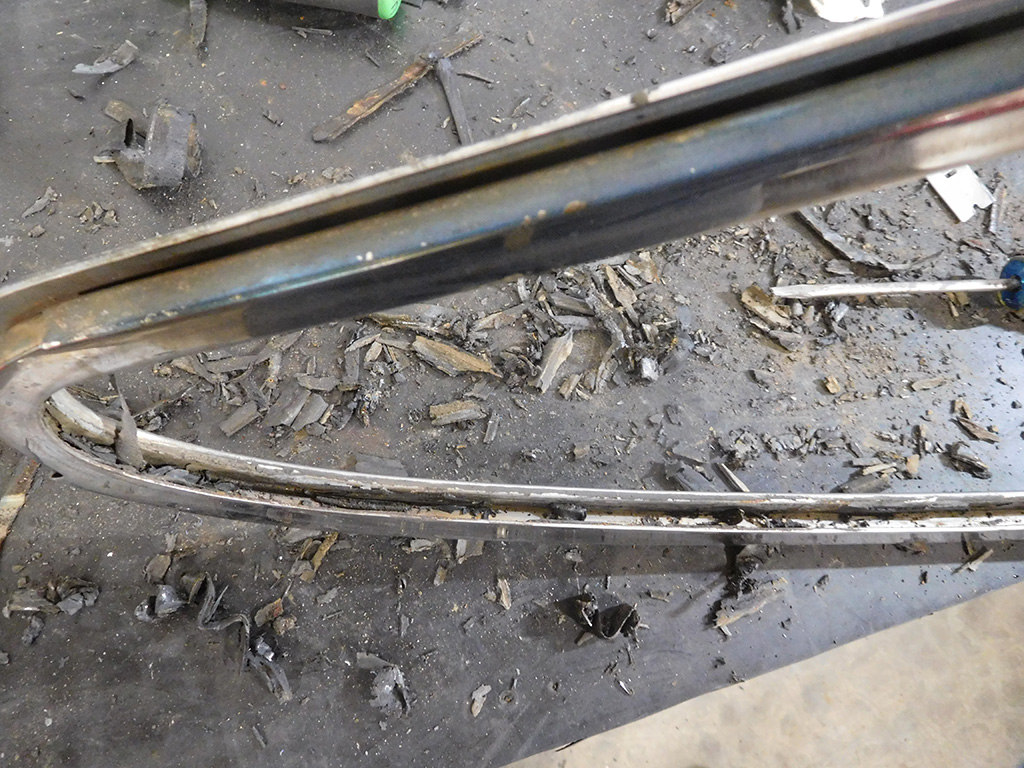 The rear quarter window has a stainless steel trim piece that surrounds the glass, so removing the glass required carefully cutting the old glazing compound to release the glass.
It was a messy job, but I had to go slowly not to break the glass, but once the glass released, I dug out the rest of the old sealant.
I had to remove the glass to replace a stripped stud that secured the quarter window glass to the b-pillar. Ferrari (or was that Pininfarina?) used these special cone shaped nuts to secure the glass to the car so the rear glass would pivot out when open. I suspect the studs were longer when they were installed on the car, and cut flush once everything was tightened down because removing them is always a challenge. Unfortunately, one stud broke off so I had to make a repair.
After removing the vertical trim piece from the window, I carefully center drilled out the broken M4 stud on my mill, tapped the hole, threaded a new bolt in the hole, and loctited it in place. I cut the head off the bolt before installing the window, and made a new cone shaped nut on my lathe to replace the seized one.
Even smaller m3 screws broke off when disassembling the rear quarter window, but these came out easily with some vice grips after I got the window apart. Finding flat head m3 machine screws was another struggle!