Ferrari 365GTC/4 For Sale
A car very familiar to me is up for sale. It's a 365GTC/4 that the owner and I have spent a lot of time enjoying on the road, because Ferraris were meant to be driven!
If you're interested in buying this car contact me via email.
Sam and I drove his car from the East Coast to Wisconsin twice for two Ferrari Club National Events that I wrote about here:
FCA National Event Road Trip 2009
FCA National Event Road trip 2013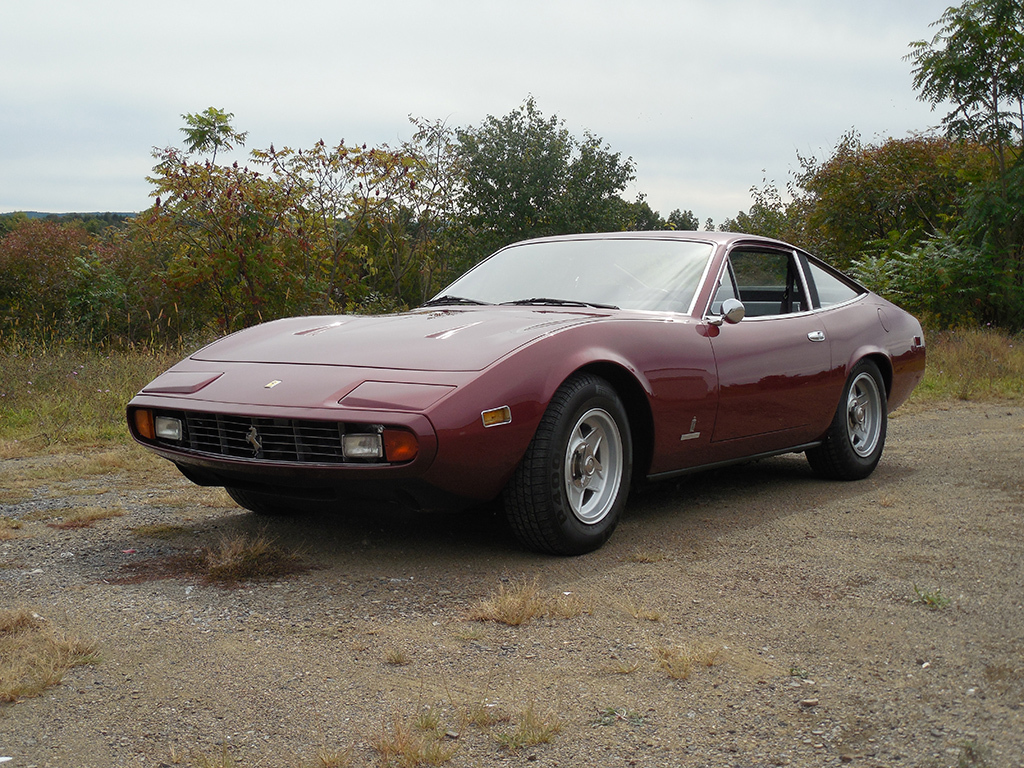 Sam bought this car after selling a 330GT 2+2 to try something different, but now is is thinking of the next adventure with another car:
Sadly the time has come for me to pass 14953 on to another caretaker. I have enjoyed the car a lot over almost 9 years, logging so far 35K miles, taking some long, glorious trips around the country and even driving on a few race tracks at lunch-time speeds just to say the car has done them. Only one flatbed problem from a worn-out drive shaft coupling close to the house. Even though the car has painted bumpers done by the previous owner (body color) it has won several awards including a gold at the 2013 FCA National Concours at Road America perhaps because I drove out there a second time and it may be one of a very few American C/4's with a fully intact emission system (though not hooked up). The odometer is about to hit zero as the car passes 100K and it definitely is in far better shape now than when I traded for it in 2006. The car has just completed it's 2nd valve adjustment(under my stewardship), carburetor cleaning, leakdown test etc. with no surprises.
Sam had John Tirrell at Independent Ferrari Service in Easton MA take care of this car, and they did a great job maintaining and repairing this C/4 to be very reliable and sorted. I inspect a lot of cars for many buyers of Vintage Ferraris, and compared to what I've seen, this one is very nice. C/4s can be repair heavy if not cared for properly, so buying a good one is key.
The color on this car is a red metallic, and the bumpers were painted in body color.
Normally, the bumpers were black vinyl, but the body color bumpers changes the look of the car, and I think it's an improvement! GTC/4s have this great "S" shape or wave across the belt line of the car, and you can really see it in this shot.
The size of this car is not that much bigger than a Daytona, but it much more usable as a car with more trunk space and an extra set of seats in the back. If you read my blog post about the drive to Wisconsin in this car back in 2013, we were joined by a Daytona for the trip out. The performance was nearly the same between these two cars, but we ended carrying much of the Daytona's luggage because we had more space!
I'm not knocking the Daytona, but the seats in the C/4 are more comfortable than a Daytona because they recline. Daytona seats have only two positions of rake but the seat backs are fixed, so if you don't like the angle of the seat back, too bad.
The C/4s rear seat is defined in the modern era of the 2+2. Older 2+2 Ferraris had rear seat that could actually fit an adult for a short trip, but the C/4 rear seat is more like that found in a Porsche 911. The seat backs, however, do fold down, and offer a ton of space for luggage and even golf clubs!
This car is about to turn over 100,000 miles on its chassis, but all the wear items on this car have either been replaced or refurbished. Sam has done a great job at fixing and maintaining this car to its current condition. It feels and drives better than many cars with half the mileage.
The dash on this car was recoverd in Alcantara, the synthetic suede material instead of the original "mouse fur." Sam wanted something more durable and easier to clean. The suede material gives a nice mat glare free forward view.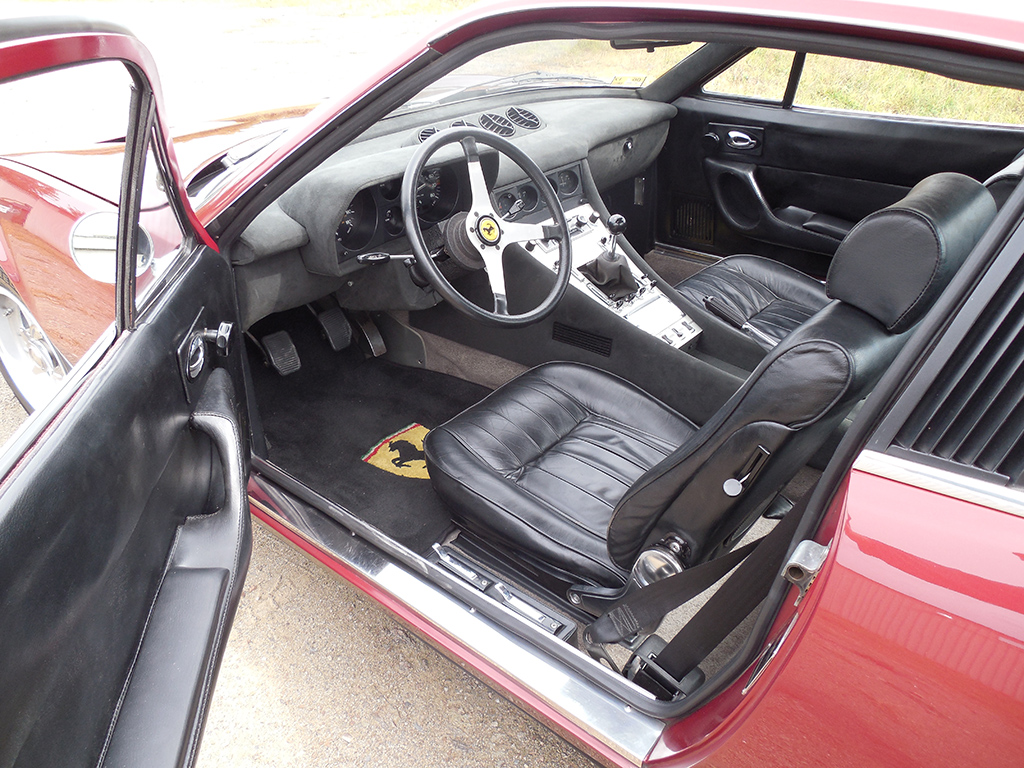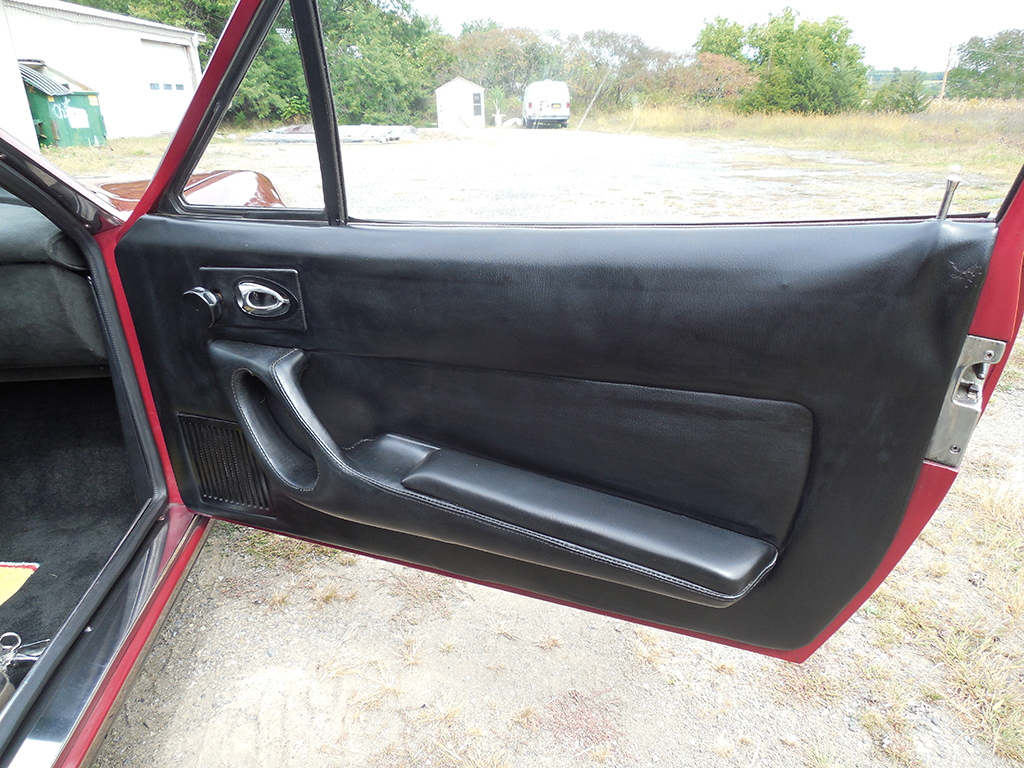 The black interior is nice without any tears or problems.
One of the projects IFS did for Sam through the years was detail the engine compartment, and it looks great. Getting all the correct plating, hoses, clamps, and finishes right was a monumental task, but when you pop the hood, this engine is beautiful.
One of the other issues Sam had IFS address was the Air Conditioning for our road trip in 2013. I know A/C is a bear of the job to get right, and I can only imagine the struggle John and the techs at IFS went through to get it to work, but I can attest they succeeded in getting it to work!
The car has its jack and accessories.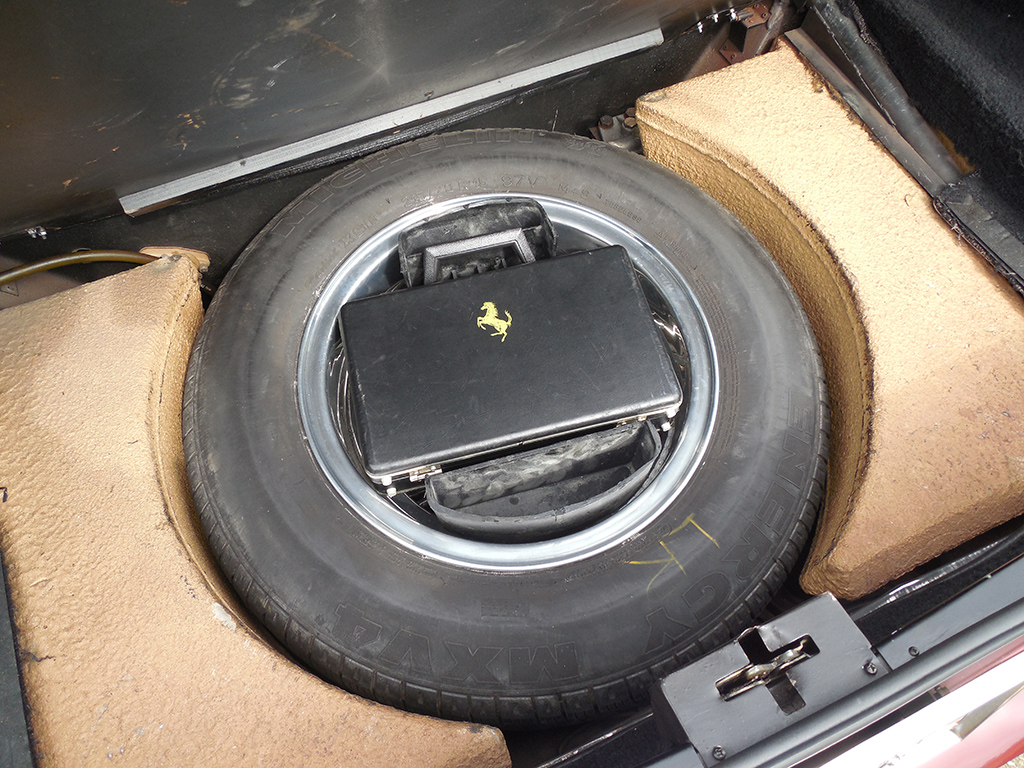 It also has its briefcase tool kit in the spare tire holder.
I almost forgot to mention the sound! I don't know what it is about 365GTC/4s, but they have always been known to have a great sound, and this one is no exception. I may try to record it to play here, but she definitely sounds like a C/4!
If you're in the market for a 365TC/4 or would consider buying one, contact me.
Tomyang.net Fall Party!
October 3rd, 2015
Westbrook, CT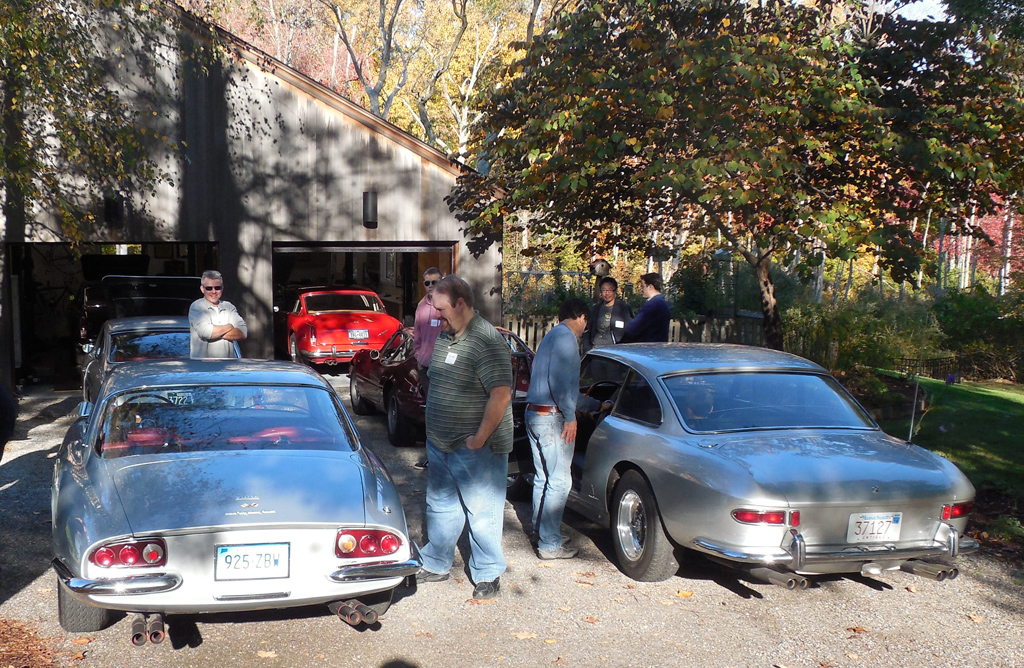 The Greenspans have generously offered to host another Fall Party at their house in Westbook, CT to celebrate the Platinum Preservation Award their 330 America won at the Ferrari Club National event this past August in Monterey. Please contact me for more information and join us for a day of good food, good conversation, and of course Vintage Ferraris!