Amelia Island Auctions
I flew down to Jacksonville Florida to attend the Amelia Island Concours and the first stop was to check out the auctions. Bonhams, RM, and Gooding were the big three auctions, with other smaller ones auctioning cars throughout the week, so I had a lot of ground to cover.
One car in particular I was interested in was a Ferrari 330 America being auctioned at RM at the Ritz Carlton. With only 50 cars built, and maybe half of these cars surviving, they rarely come up for sale, and I happen to own one! On one hand, I want to see the prices of these cars go up in value as it's nice to own a similar a rising commodity, but on the other hand, my car is not for sale, so the only change a higher price for another 330 America would be a higher agreed value to insure my car!
This particular 330 America was a decent car, but no show car. It was repainted, but a little wavy down the side of the car. She had most of the correct details, but was a mix of decent paint, some new and old chrome, and original interior. The one detail I noticed that was neat, however, was the side view mirror. It was the same mirror I found on another 330 America, and it was only the second one I've seen before!
Another car I was asked to inspect for a client was a Ferrari 330GTC. It was a nice car and I expected it to do well in the auction. GTC prices are in flux right now, so it was one to watch.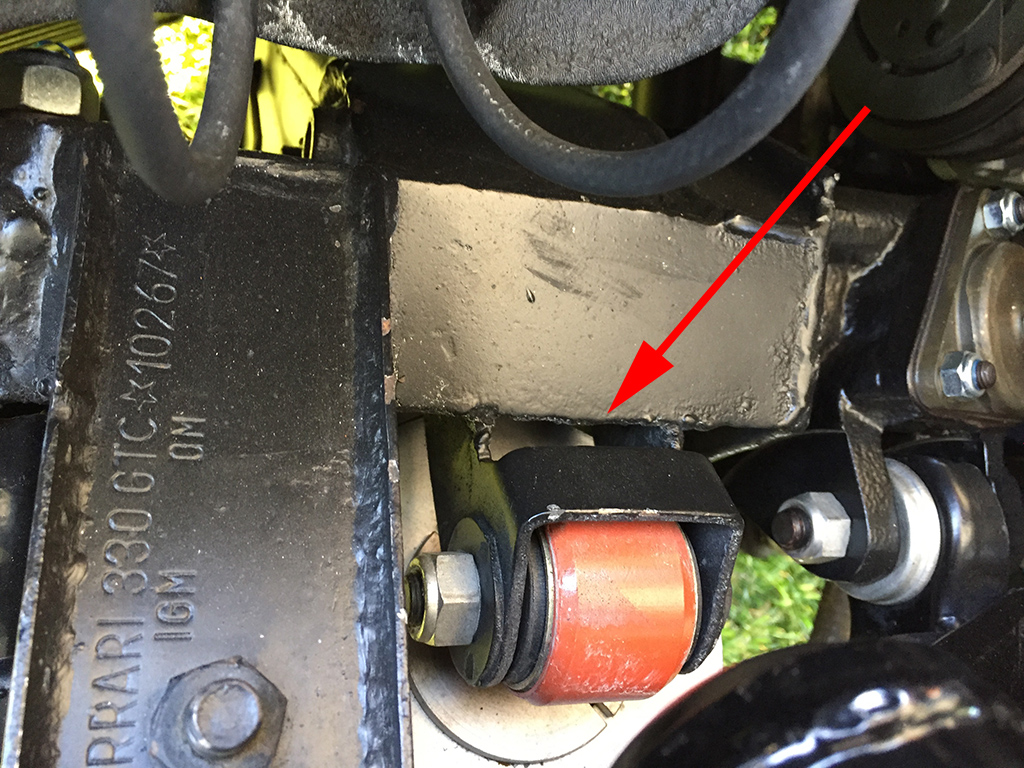 There was not a lot to complain on this car except for one glaring problem. 330GTCs have a factory recall that I've been trying to warn people for years. Just when I think everyone knows about this serious problem, I find another car that has not been fixed. Shops that work on Ferraris all the time often miss this repair, and I don't know what I have to do to get them to listen! I hope whomever buys this car hears about this repair. It should be the first thing they should have done. Will someone at RM please tell the new owner!!!
At the auction, the GTC did what I believe to be market correct, hammering at $680K, meaning the seller had to pay an additional 10% to the auction house for a total of $748K.
The 330 America looked good under the auction lights, and many of my friends in the audience watched intently.
The final bid was $375K which translated to $412,500 for this 330 America. I think it was well bought provided the new owner does not restore the car.
Save the Date!
10th Annual Tomyang.net/Radcliffe Motorcars Spring Car Show!
With our tenth year, I hope I don't have to tell you how much fun this cars show has become.
Where: Radcliffe Motorcars Company
12340 Owings Mills Boulevard, Ste. 100 Reisterstown, MD 21136
When: May 6th, 2017
http://www.rmccar.com/vintageferrarievent.html
Contact Richard Garre about registering for the event. Space is limited to about 90 cars, so register early!
410-517-1681