330GTC Assembly
The assembly of a 330GTC continued at my shop. I had to remove the doors to install the front weatherstrip and run the wiring to the doors.
I installed a rubber grommet to insulate the wiring, but I'll have to do some more cleaning of the over-spray on the sheathing. The plunger switch didn't fit in the hole where it was mounted, so I had to file away some of the paint that built up on the edges.
The front leading edge of the seal for the GTC had to be installed without the door in the way. It was held in place with some tiny pop rivets and washers.
There are always little projects to do on this car, and one of them was to polish the rear reflectors on the GTC. These plastic lenses respond really well to some plastic polishing, so I masked off the chrome surrounds and took them home to polish them up on my buffer.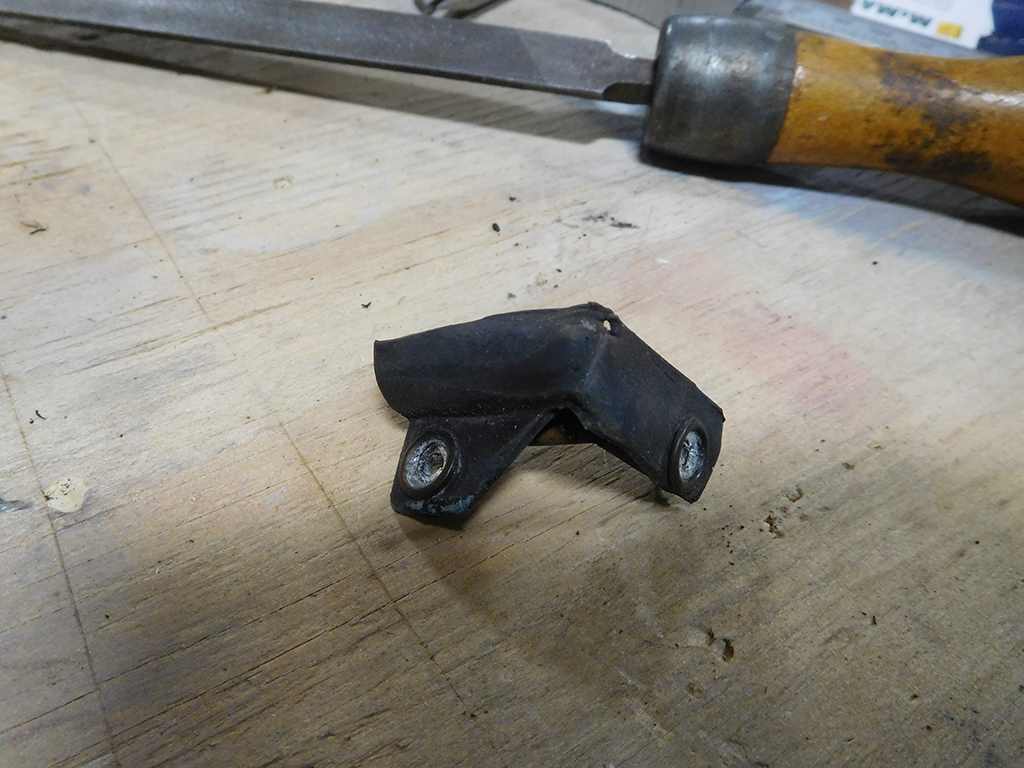 There are always a bunch of little details on each particular car and the 330GTC has some specific rubber pieces. Some are easy to get right, while other present their own challenges. My latest problem was with this small rubber trim piece that is attached to the door edge just below the window frame.
There is one supplier in Italy that was the original equipment manufacturer for rubber parts for Ferraris. The rubber part I ordered for the GTC was the correct shape, but the parts seems 5% larger than the original piece!? This may not seem like a lot, but when I try to attach the piece to the car, I can see there will be clearance issues.
From what I understand, molds wear out and have to be recast after running a certain number. To save money, the old mold will be used well beyond its service life so the finished product gets bigger and bigger as the mold wears out. The problem is who do you complain to? My supplier buys them from Italy, and if the manufacturer actually cared, they wouldn't be making such unusable parts! I'm left with the decision of trying to somehow make the new part fit, or reinstall the original part. Ugh!
Thanks to the people who have sent their pledges to the Pledge Drive in this first week. I really appreciate the support. Sharing what I learn and do with Vintage Ferraris is fun, and I'm glad you're showing you are enjoying it too! Thanks.