Mike Meehan
One of the great things about this website and the Vintage Ferrari community are the people you meet, but as time goes on, we sometimes lose some of these friends and one of them was my dear friend Mike Meehan. Many of you who have attended some of my East Coast gatherings through the years have met Mike at the Radcliffe Events in Maryland, or the Connecticut Events at the Greenspan's house. Mike even hosted an Event at his house many years ago.
Mike lived about an hour west of me and we shared our passions for cars and Ferraris, but we both knew that one day our collections of cars and parts would have to be dispersed. We made a pact that if anything were to happen to me, my wife was to call Mike, and the same for Mike where his wife had my number and would call me. It just wasn't supposed to happen last month.
Mike had several cars, and his two prized possessions were the 365GTC/4 and his 599GTB. I was there when Mike got the C/4 15 years ago, and talked extensively about the 599 when he bought it a few years ago. Now it was time to find a new home for these cars, but it pained me every step of the way.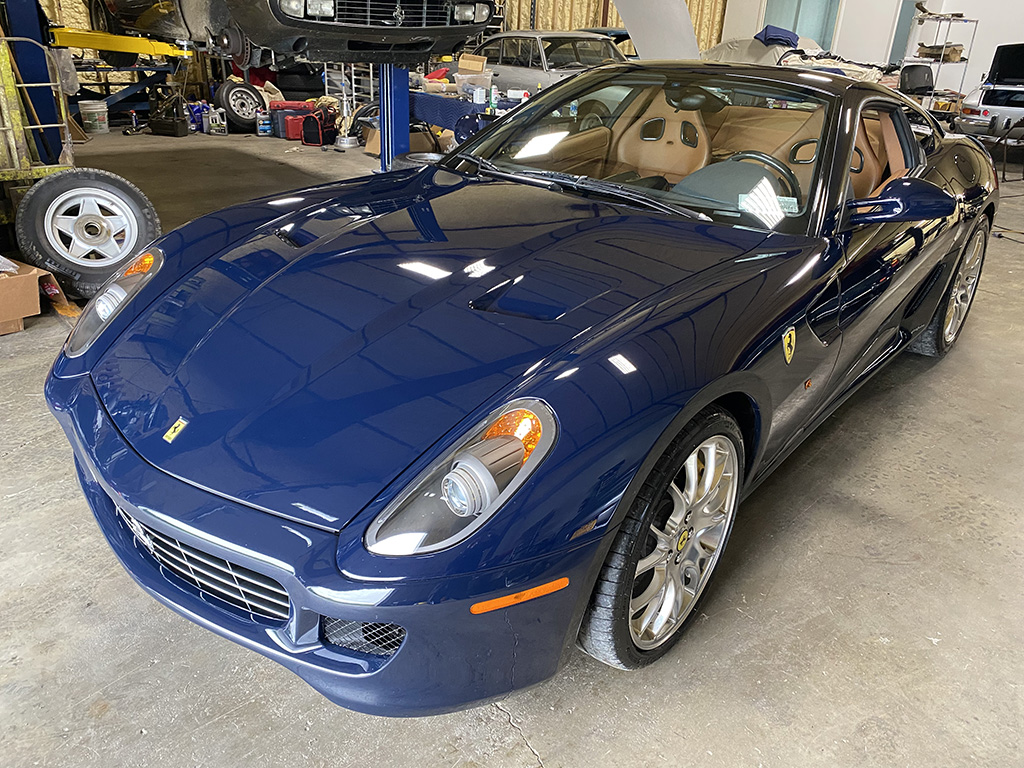 With Mike's declining health in the last couple of years, I could see signs that we wasn't able to keep up some of the maintenance on the cars, so I spent some time cleaning and repairing. The family didn't want to keep the Ferraris because they were afraid of the cost of ownership, but one daughter was keeping a couple of the "lesser" cars in memory of her father's love for these cars.
As I was getting the cars ready to sell, I realized that Ellie could drive the 599 as her first Ferrari! Several months ago, I had planned to teach my kid how to drive a stick shift so we could take my other cars out for drives, but the Summer got away from us, and I failed to teach any more than how to get under way with a clutch!
The loss of Mike made me value my relationship with my child more than ever, and as I put Ellie in the driver's seat of Mike's Ferrari, I know he would have approved knowing that the memory of Ellie's first Ferrari drive was in his car! Thanks Mike!